Hemlock customers and staff enjoyed a grand get-together on October 18th, the night of this year's Print and a Pint event.
Typically a bi-annual tradition, this was the first time in 3 years we'd had the chance to put on a big bash for our clients, so we wanted to make it one to remember. But like always, this year's Print and a Pint was more than just a party. It was a time to meet like-minded print enthusiasts, catch up with old friends, and connect (or reconnect) over the latest offerings in the world of print.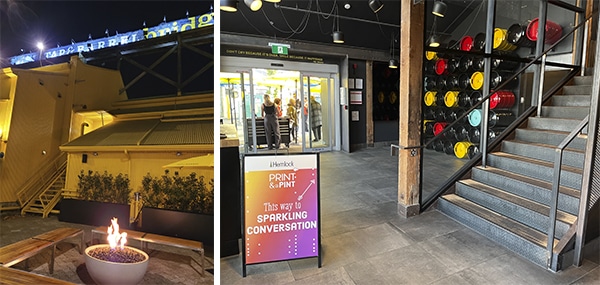 Hosted on the upper level and patio of a recently renovated Granville Island venue, the rebranded Tap & Barrel Bridges was the perfect location for Print and a Pint. Add to it the unseasonably warm October weather, it was a magical night.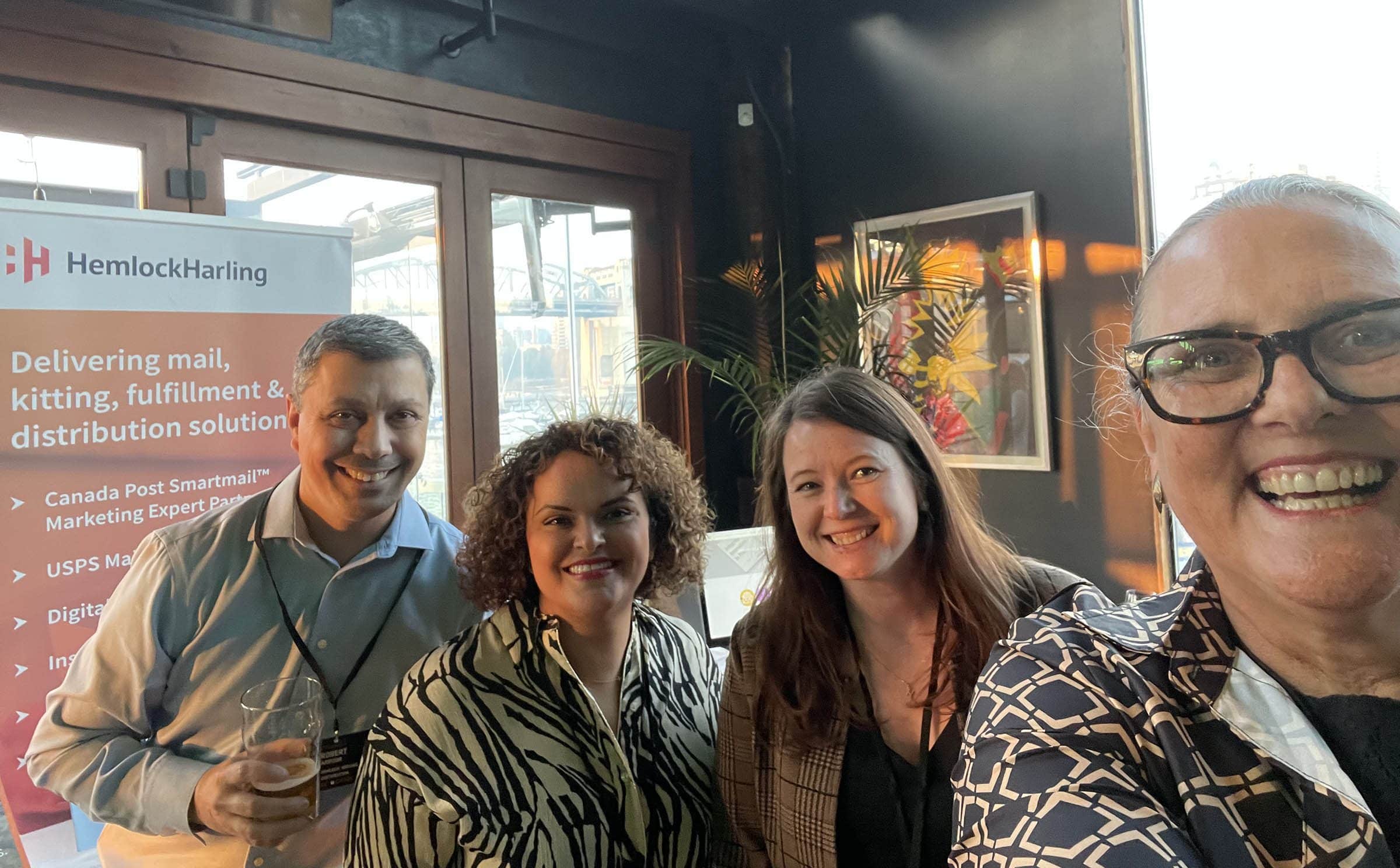 Clients spent the evening mingling and learning from Hemlock's experts about our ever-expanding capabilities. Together with Hemlock Harling and PrismTech Graphics, the Hemlock Group of Companies showcased our growing offerings in the sectors of Books & Publications, Packaging & Structural Design, and Manufacturing & Retail.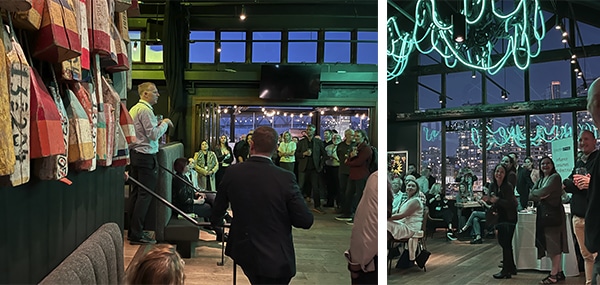 When Hemlock's President and CEO Richard Kouwenhoven took the floor to speak to the crowd, there were cheers and good-natured laughs all around. After the 3-year hiatus from Print and a Pint, Richard's sentiment and the mood of the night was a true appreciation for the opportunity to spend time together in person once again.
Supported by Canada Post, Spicers, and Neenah Paper as sponsors, this year's event was a fantastic success. A big thank you to our sponsors and all who came out to see us! We can't wait to see you again next year!
For those who missed the event and are interested in learning what Hemlock can do in the Books & Publications, Packaging & Structural Design, and Manufacturing & Retail sectors, contact Hemlock's Marketing Manager, Colleen Moyles, at cmoyles@hemlock.com.