In 2019, Hemlock announced its Social Purpose to create connections, build community and inspire actions that safeguard the health of the world's forests. This purpose has been a guidepost for the company's actions and decision-making ever since. With this in mind, we were honoured to be featured as a Platinum rated Social Purpose leader in this year's Corporate Knights report.
In The Social Purpose Transition Pathway Report: Helping Companies Move from "Say" to "Do", companies with a stated social purpose are assessed based on the degree to which they govern, implement, and disclose their purpose. Hemlock Printers was recognized as one of only 34 businesses in Canada whose focus is on being an engine for good in society and was given the Platinum rating—the highest of four ratings awarded.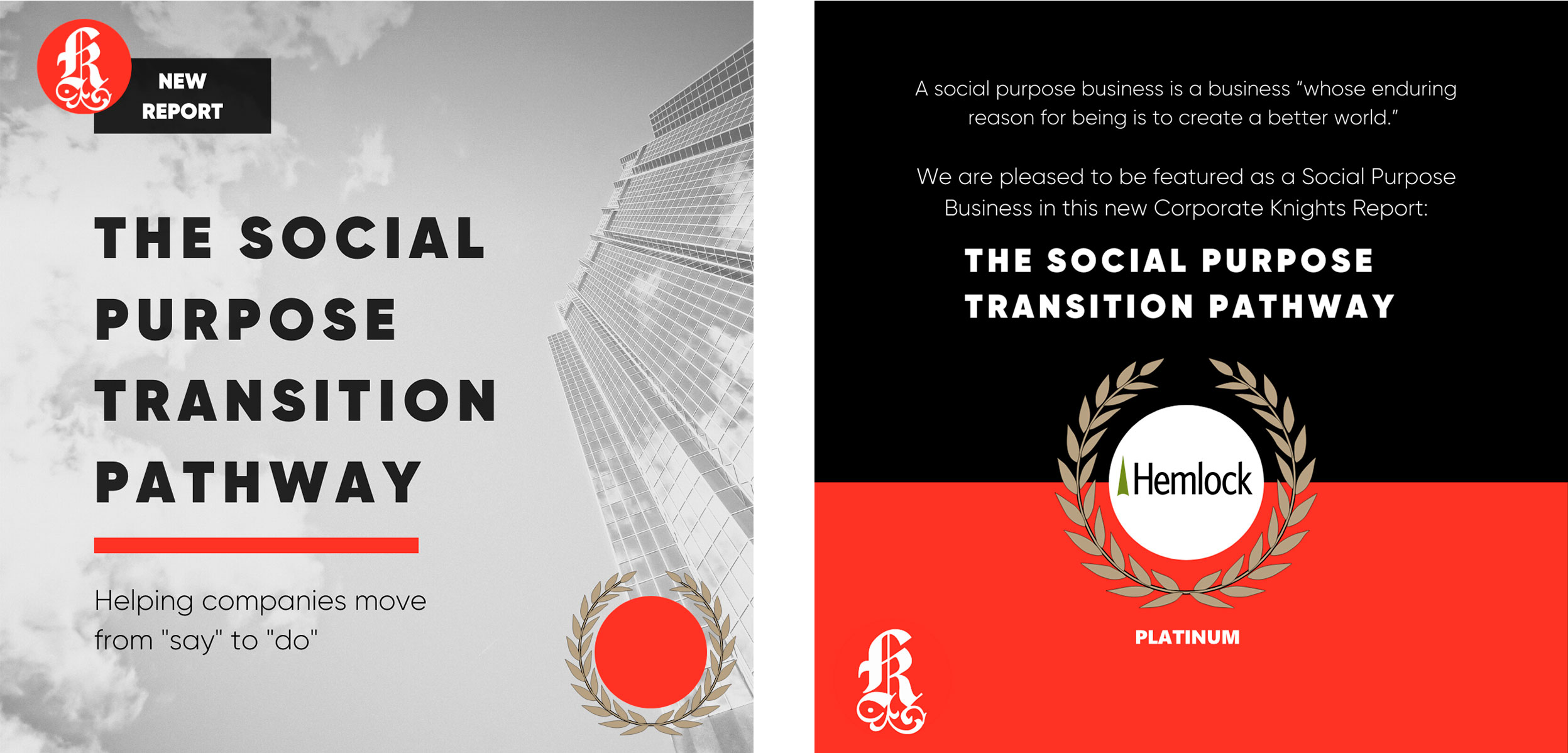 By no means does this imply that our work is done. While we're proud to be featured as a Social Purpose leader, we are always learning and looking for new ways to continue bringing our purpose to life.
Corporate Knights has developed a social purpose transition pathway and formula that they hope companies will leverage and utilize. Their research has revealed important building blocks to foster and accelerate credible and impactful results from social purpose companies. To learn more about what these look like, read the full Corporate Knights report.