The forest beyond the trees.

It wasn't so long ago that the "paperless office" and a world of digital technology seemed poised to replace printing, sparing trees and ushering in a new era of waste-free communications. it is now clear that digital media comes with its own energy and waste footprint. One report determined that over its lifecycle, a single iPad will be responsible for 130kg (287lbs) of carbon equivalent greenhouse gas emissions. Its owner would need to read 50-70 e-books during the lifetime of the device (before upgrading!) in order to offset this amount. [1]
Paper is still the biggest contributor to print's footprint, and it deserves careful consideration. From a purely environmental perspective, 100% post-consumer recycled paper is a clear winner, using 31% less energy, 53% less water and close to 100% less trees. [2] When it comes to papers with virgin fiber content, it's obvious that is should not come from endangered or high-conservation -value forests. The Forest Stewardship Council (FSC(R)) certification is currently the most thorough standard for avoiding these paper supply chain pitfalls.
The paper mill itself can also make a big difference. Rolland, in the manufacture of its Enviro paper line, uses six times less water than the industry average with no chlorine or derivatives, making it the only fine paper to be certified Processed Chlorine Free in North America.
Hemlock tracks the use of recycled and FSC (R) Certified paper and continues to make it a yearly goal to increase the use of environmentally preferable stocks.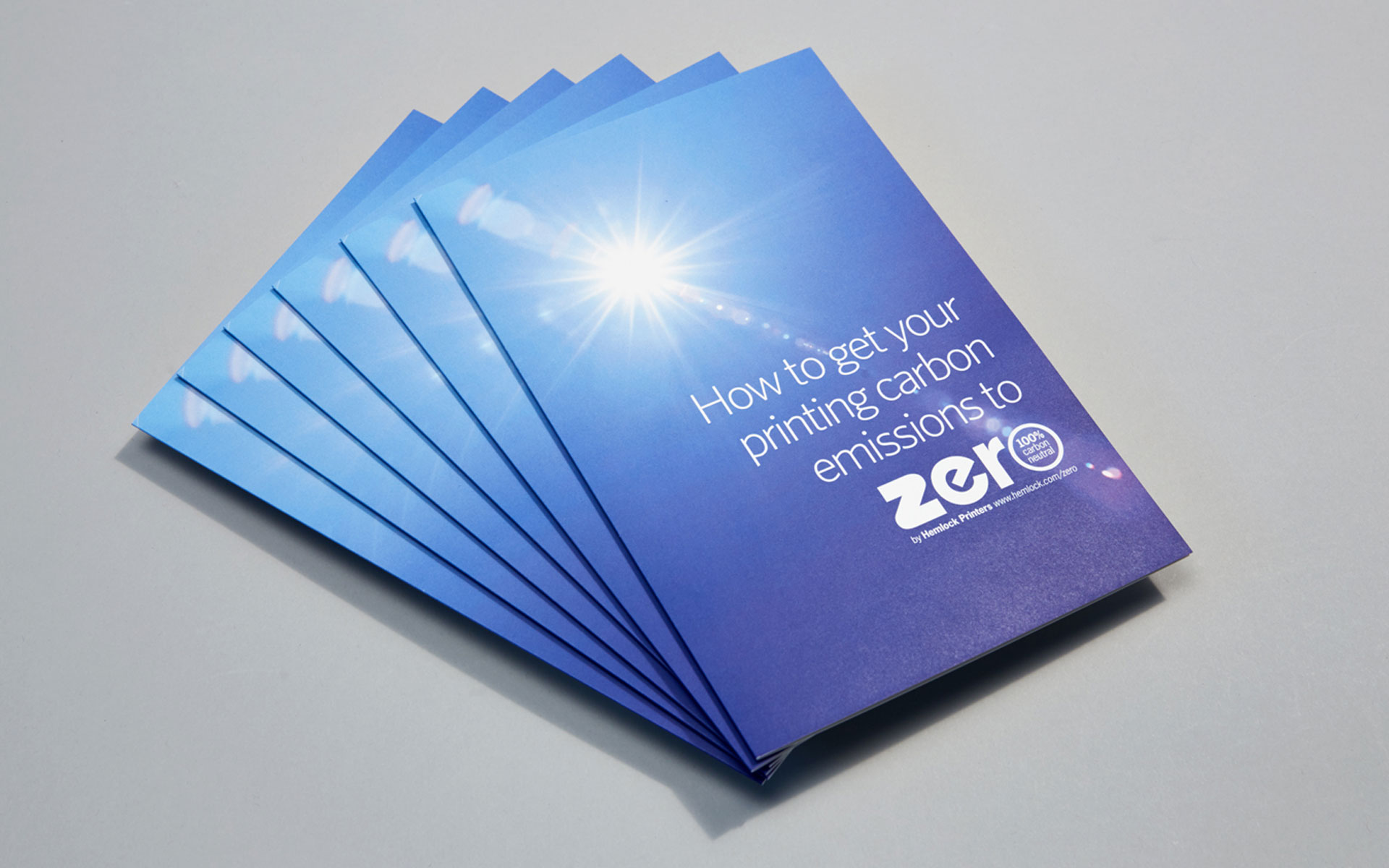 Getting Your Print Carbon Emissions to Zero
Hemlock makes reducing print emissions a simple choice with the Zero Carbon Neutral Printing Program. Offsetters, Canada's leading provider of carbon management solutions, guarantees that the offsets purchased on your behalf meet the industry's highest standards for renewable energy and clean tech projects. These include projects include British Columbia's iconic Great Bear Rainforest, a globalled significant wilderness ecosystem.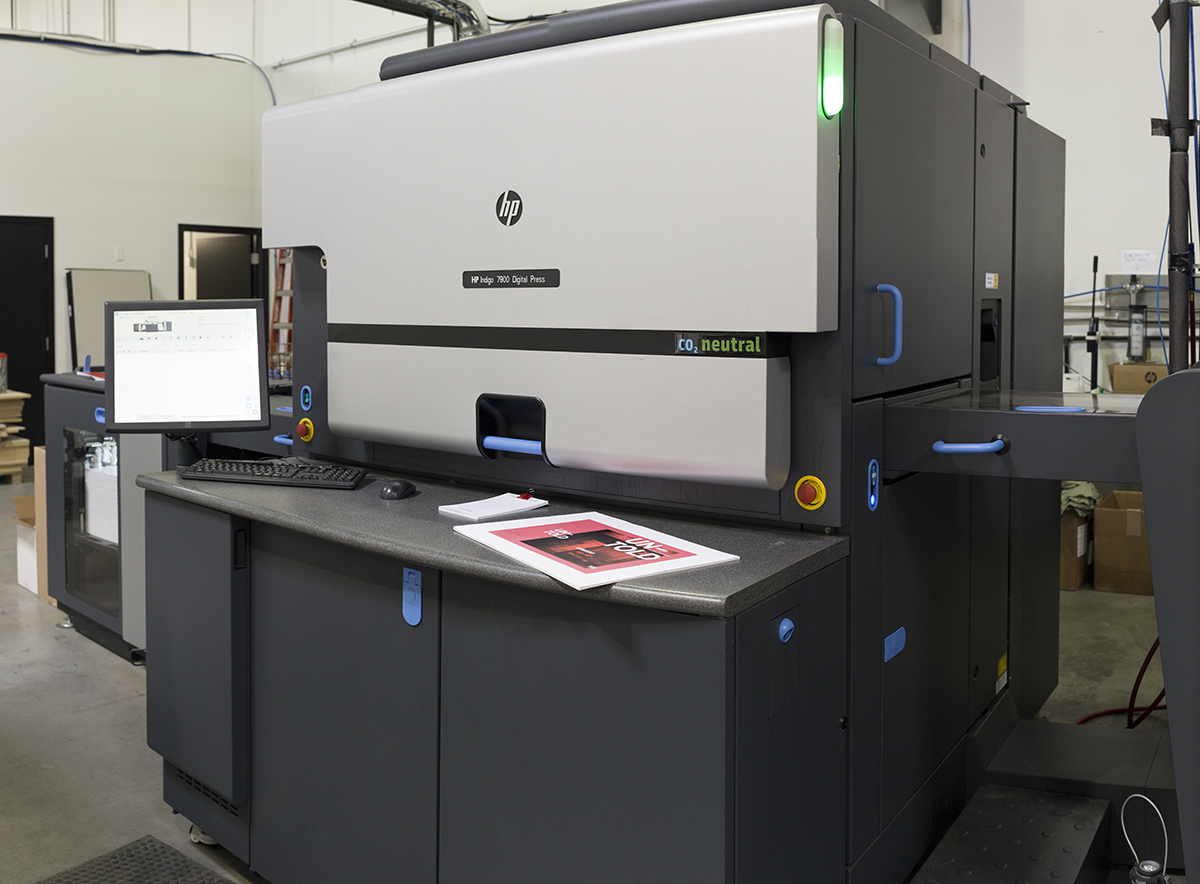 Printing and Delivering Just What You Need
The advancement of digital printing technology enables smaller, high-quality runs with stunning quality, targeted to a very specific audience with little to no waste. Small runs (500) on the HP Indigo digital press offered paper utilization efficiency of 96%. This technology could help cut the carbon footprint of commercial printing and publishing by 30% of more [3].

Create a Positive Feedback Loop
Demand for sustainable products is growing. According to a report by the Programme for the Endorsement of Forest Certification (PEFC), 60% of consumers believe that opting to purchase a labelled (certified) product could make a positive defference to the world's forest. Being part of this evolution will continue to drive awareness, higher standards and better purchasing. Which, in turn, will increase the pressure on the industry and providers to make products and processes even more efficient.
It all starts with your next print job.
– Lorne Craig
[1] Environmental Impact of E – Books, Green Press Initiative
[2] The Environmental paper Network
[3] "Greenhouse Gas Reduction Opportunity of Commercial Printing – a Model for 2020", HP, May 2009