We are very excited to introduce two new, unique UV treatments; High-Build Gloss and Grit. These new print treatments are exclusively available from Hemlock's XL-UV press and are an exciting extension of our R&D efforts to develop more tactile choices for your print project's success.
High-Build Gloss has seven times the density of a normal Gloss coating, and you can truly see and feel its shine, dimensionality and appeal right away. The biggest breakthrough – this new print treatment is available to use on UNCOATED stock.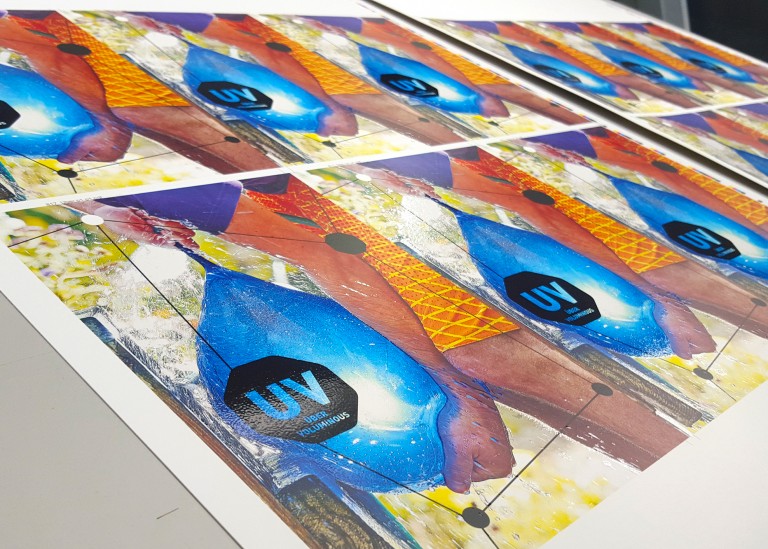 Grit is best described as feeling like coarse sandpaper – it's rough and gritty texture is sure to instantly capture the reader's attention (and retention) once they touch it. It's an excellent treatment for cover applications on catalogues, magazines, reports and other critical communication pieces.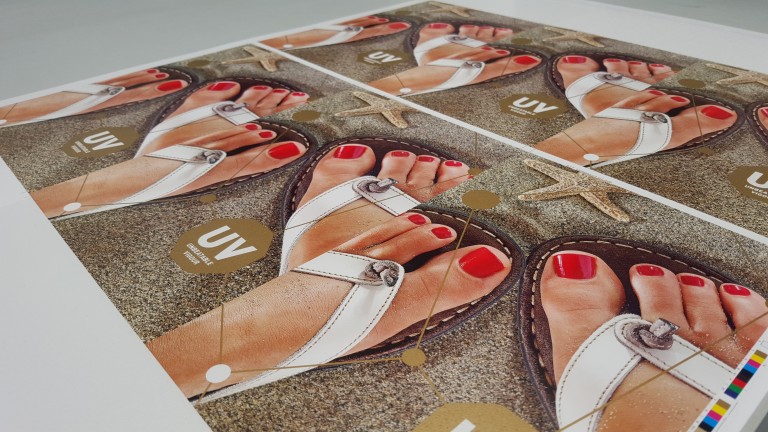 We suspect that you'd like a few more details on these two new options – that's why we asked Jeff Taylor, Hemlock Senior VP Manufacturing and Product Development, to answer some questions we think you will have.
What is the difference between Regular Spot Gloss and the new High-Build Gloss?
Regular coatings are about 4X the film thickness of traditional lithographic ink. High-Build coatings are 7X heavier than regular coatings, or approximately 30X thicker than lithographic ink.
I was told I could not achieve a gloss coating on an uncoated stock – what gives?
Hemlock combines the High-Build Gloss coatings with an innovative primer that avoids traditional absorption into uncoated stocks. Not only is the product glossy, it's thick enough that you can feel the relief.
How many passes do High-Build and Grit require?
They can both be done in a single pass! You would only need additional passes if you were to combine them with additional effects, such as Soft Touch.
How many other printers are successfully using these techniques?
Specialty coatings are only available from a limited number of suppliers and we have worked very closely with our key suppliers to bring this to market. One of our key suppliers has communicated there are only TWO other printers in North America, besides ourselves, that have been successful.
Why did you decide to pursue these types of UV treatments?
Our customers consistently stress the importance of innovation, especially for cover treatments and packaging. These new offerings fit our clients' needs, allowing them to differentiate their marketing solutions from competitors.
Anything else we should know about choosing these options?
Due to the extreme thickness of the specialty treatments, we suggest they only be applied to one side of the sheet.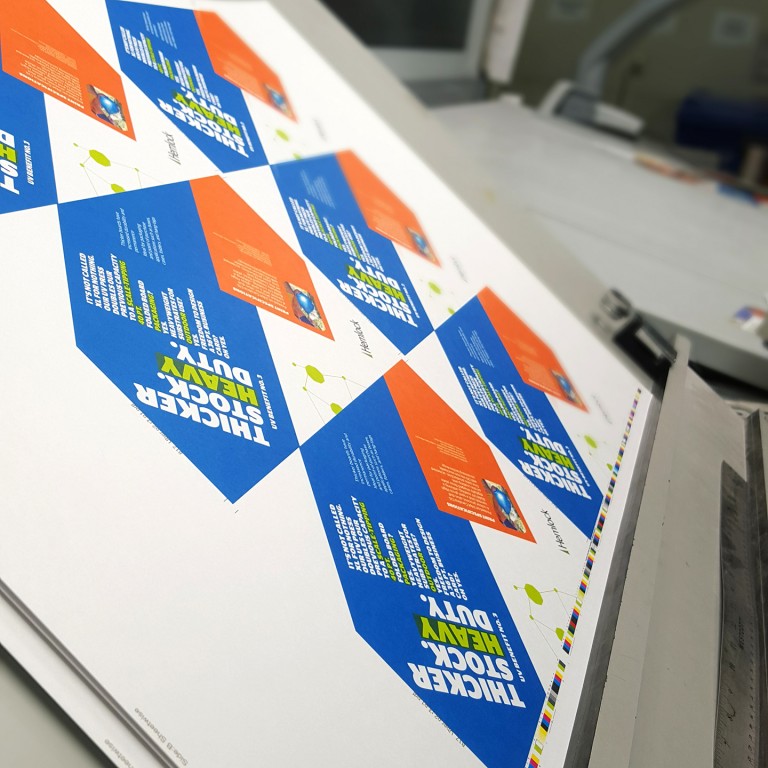 Have any other questions that we haven't answered yet? Leave us a comment, or email your friendly Hemlock Sales Representative for more information!