In keeping with Holiday tradition, our goal each year is to combine a leading designer with our own technical team to explore innovative processes using a variety of substrates and techniques to create a memorable wrapping paper set. We were lucky enough to partner with our friends from Burnkit this year, led by Chris Allen. The theme is "Harmony" and as noted on the case, it's both technical and creative.
Harmony
Each of the compositions explores the idea of harmony as it translates to colour, ink and medium. The colour harmonies were hand mixed using printer ink, composed on acrylic and photographed at high resolution. The case and uncoated sheets were printed on the XL 106 using UV technology, while the three coated wrap sheets were printed on our 8 colour (these coated 80lb sheets are perfect for heavier gifts!). The stickers and writing cards were printed on our Indigo 7500.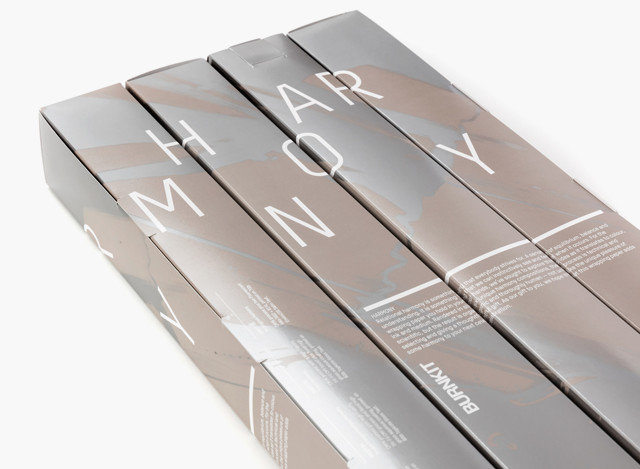 The Case
Two PMS inks were used (Warm Grey 6 and Silver 877). The Silver has a Gloss UV coating applied, while the Warm Grey utilizes Reticulated strike-through technology.
Printed on 130lb Topkote Gloss Cover
Monochromatic Harmony
Using a digital RGB image capture, it was converted to CMYK. We then created two additional touch plates to increase the depth and radiance. The two additional colours are Fluorescent UV 807 and UV PMS Warm Red.
A special note when printing UV Fluorescent inks: Be aware they do darken when being cured during the printing process. Also, the nature of fluorescent inks has a small downside, they are not as lightfast as traditional CMYK and PMS inks.
Printed on 70lb Enviro100 Satin Text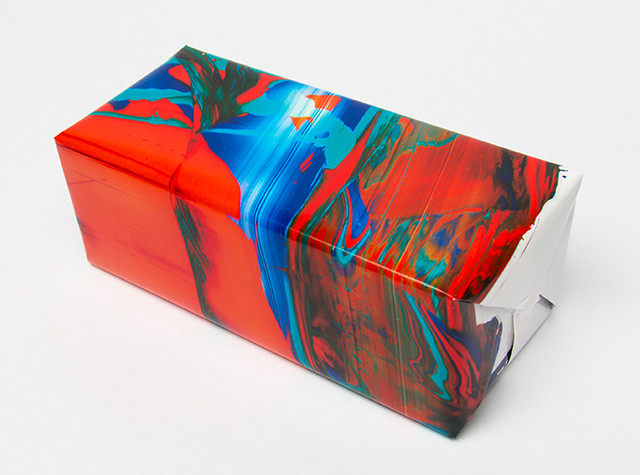 Compound Harmony
Same as all the images, a digital RGB image capture was converted to CMYK. On this image our PrePress specialists created additional CMY touch plates with a goal of expanding the traditional colour gamut. Internally we refer to this as a High Fidelity (Hi-Fi) boost, which utilizes seven colours in total. It also has a flood high gloss aqueous coating.
Printed on 80lb Topkote Gloss Text
We would love to hear what you think of this year's Wrap! Leave us any questions or comments below, or if you follow us on Twitter or Instagram, post photos of the wrap using #HemlockHarmony