On October 8th, Steamworks Uber lounge was home to Hemlock's latest installment of our After 5 Seminar Series – Print and a Pint. Guests who attended the evening were treated to Steamworks' fine ales and appetizers, the chance to mix and mingle with colleagues in the creative community, and view a selection of some recent and notable Hemlock print projects. These were all in addition to the main event – a panel of brand management experts sharing how they are tackling a world where staff and clients are asked to do more for less, and in less time.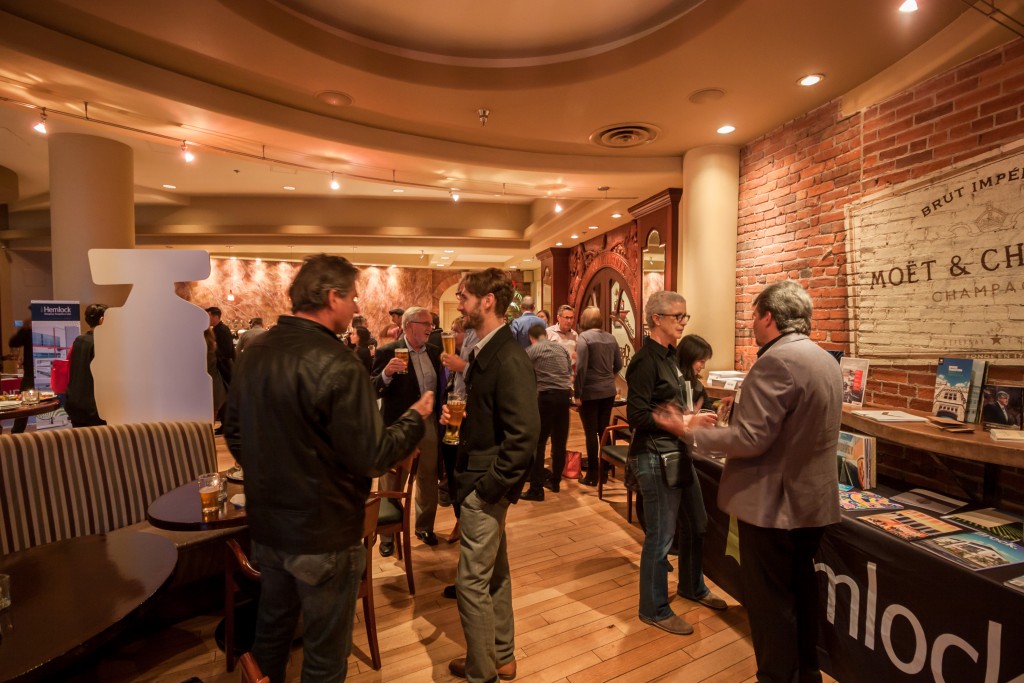 Hemlock President and COO, RichardKouwenhoven, took to the stage to start the evening as the nights MC and referee. "Just in case someone gets carried away," Richard joked. "There are some ground rules – no hitting, swearing or biting. And you don't have to mention print in every discussion!"
Richard posed questions to the evening's brand experts – who included Dylan Staniul from Burnkit, Tom Duguid from Arc'teryx, and Dave Taylor from Douglas College – about their Marketing Team's changing roles amidst the trend to pull more creative and digital production in-house. Each had their own unique mix of challenges and opportunities, and readily shared both with the audience.
Douglas College has gone through a major repositioning recently, and chose to keep everything in-house. An important extension of that initiative is their Domestic and International Viewbooks, which in addition to being excellent tools for student recruitment, have won design and print awards, and he credits that to his design team.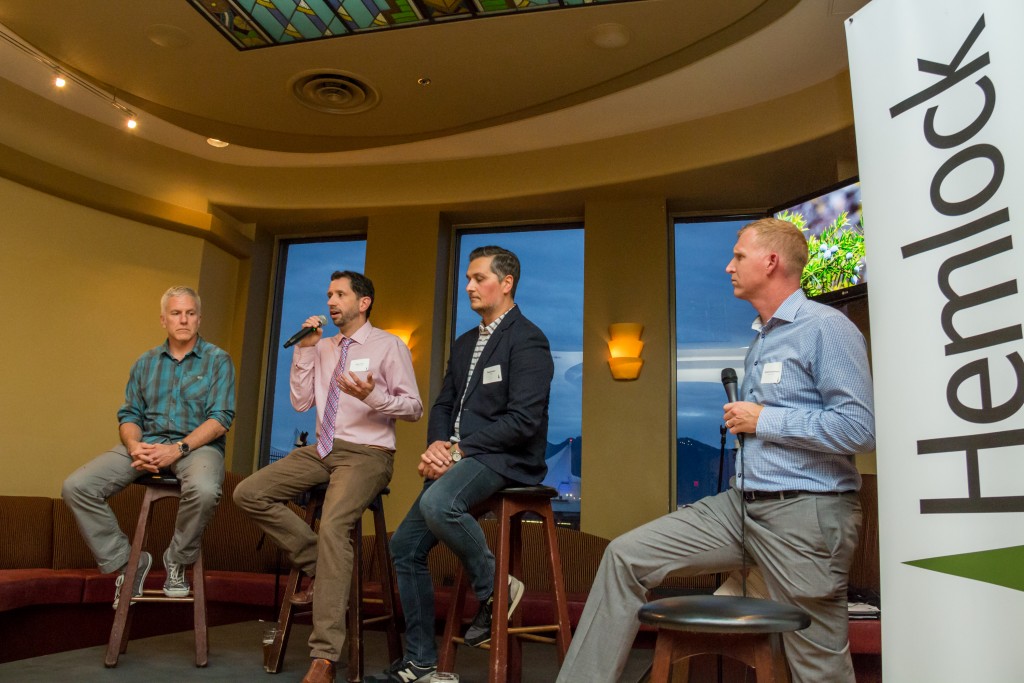 "As a public entity we have to be very careful and transparent with how we use our budgets. So our team works hard to justify every expenditure, whether it's digital or print or out-of-home – it sets the tone for our school. And deadlines are tighter than they have ever been." And mostly, he suggested proudly, they've been successful in achieving the fine balance of all of those elements.
Tom Duguid, from Arc'teryx, noted that globally consumers are more likely to research the companies they support, so naturally they focus on a robust digital presence. He then explained why they chose to also create a Brand-centric printed piece, called Lithographica, intended to extend beyond the initial retail store level. "People want to feel like they are part of a larger outdoor community, and they find stories and messaging in this printed piece that is not specifically brand-centric, but aligns with the lifestyle in a less structured way." Tom explained, and went on to note, that Lithographica has by far exceeded Arc'teryx's expectations. The hope was that it could be found anywhere – coffee shops, hotel rooms, ski lodges – and that readers would appreciate it as a stand-alone piece, and that is exactly what has transpired.
Dylan Staniul, after providing some insights into Burnkit's approach to brand management, succinctly capped off the evening by breaking one of Richard's rules, when explaining why printed pieces are still so important in a screen-centric era: "Because they look frigging cool!"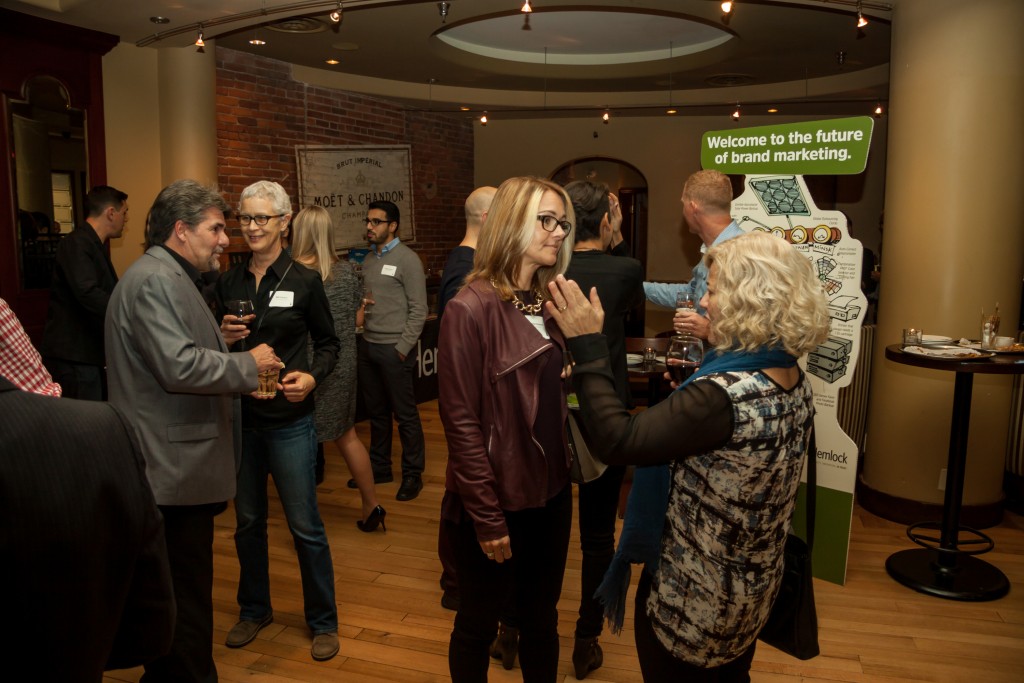 Special thanks to Rolland paper for sponsoring the event and Steamworks for providing a great venue! Keep your ears and eyes open for our next Print and a Pint event in Spring 2016!