Over 2 billion tonnes of waste is generated worldwide every year and is expected to grow to over 3 billion tonnes by 2050. In a resource constrained world, it is essential for businesses to prevent waste by embracing a circular economy rather than the typical "take-make-dispose" model.
In the spirit of international Zero Waste Week, Hemlock is proud to announce that we will become a Zero Waste organization by 2030.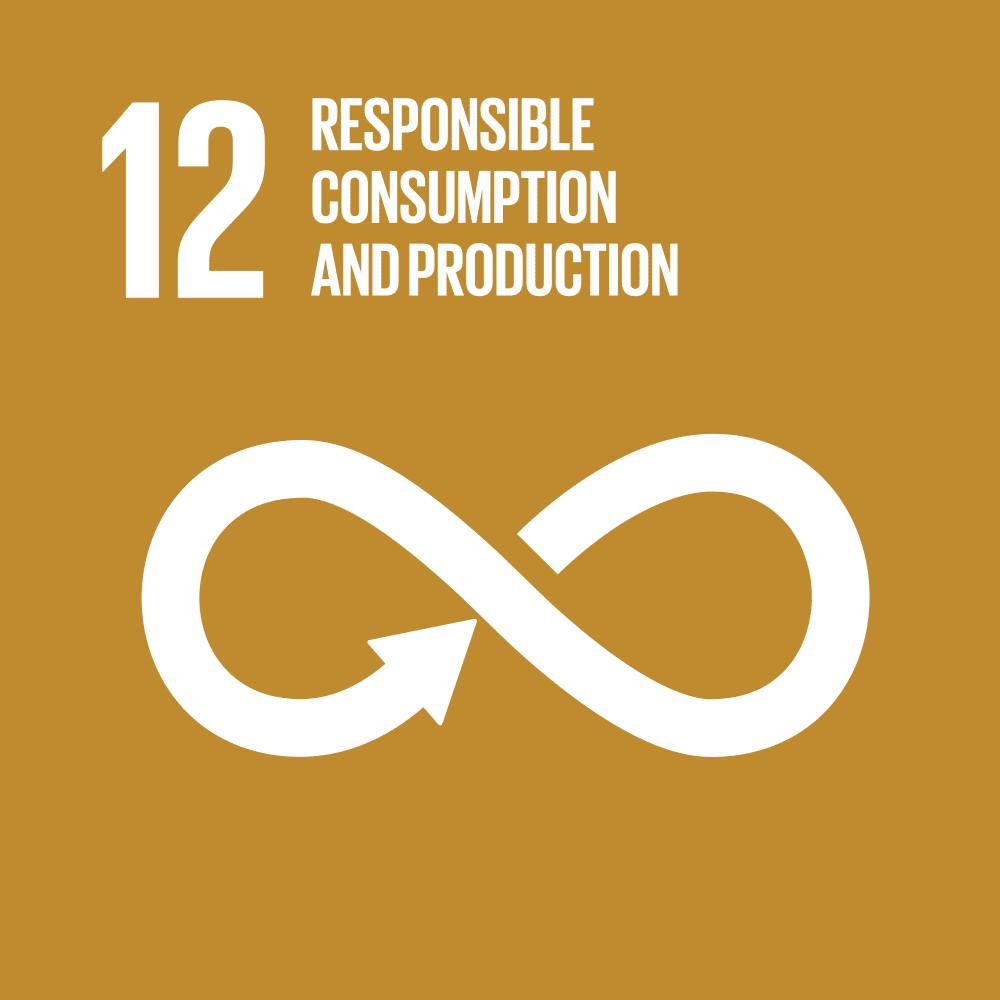 One of the five UN Sustainable Development Goals Hemlock has adopted as part of our Climate Commitments is "Responsible Consumption and Production." We are taking responsibility by looking at what we procure, consume, produce and dispose of in order to reduce our waste.
Hemlock is at the beginning stages of deploying our strategy and would like to share our progress so far. This post will define Zero Waste and provide insight into how Hemlock has measured and analyzed our material streams. In October, we will publish a second blog post during Waste Reduction Week in Canada.

Zero Waste Defined
Defining Zero Waste is not a straight-forward task because its definition can vary depending on the community and organization. Hemlock has chosen to most closely relate to the definition from the Recycling Council of British Columbia which explains that Zero Waste "means linking communities, businesses and industries so that one's waste becomes another's feedstock" and Zero Waste Europe's guideline that a business diverts "90% [of materials] from landfill and incineration". We've chosen to relate to these two definitions because we believe it requires a measurable goal and collaboration from a variety of stakeholders across our supply chain.
Hemlock's Zero Waste Strategy
To clearly communicate how we will achieve our Zero Waste goal, we decided to adopt a strategic framework. Our organization has adopted the 5 R's (Rethink, Refuse, Reduce, Reuse, Recycle/Re-earth), to encourage and motivate our employees to adopt and develop a Zero Waste mindset.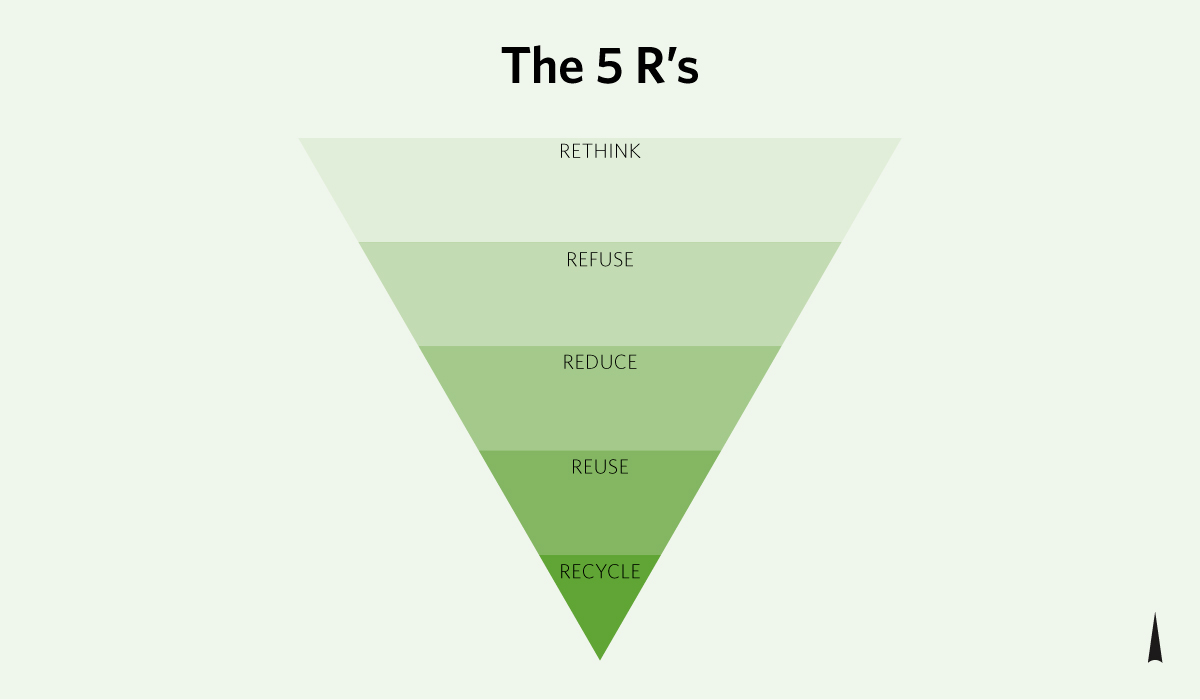 Building Hemlock's Zero Waste Strategy
We began building our strategy by analyzing material streams and finding ways to embed Zero Waste into Hemlock's culture. To gather feedback, we reached out to employees and business partners to get their insights. Some of these groups of people included: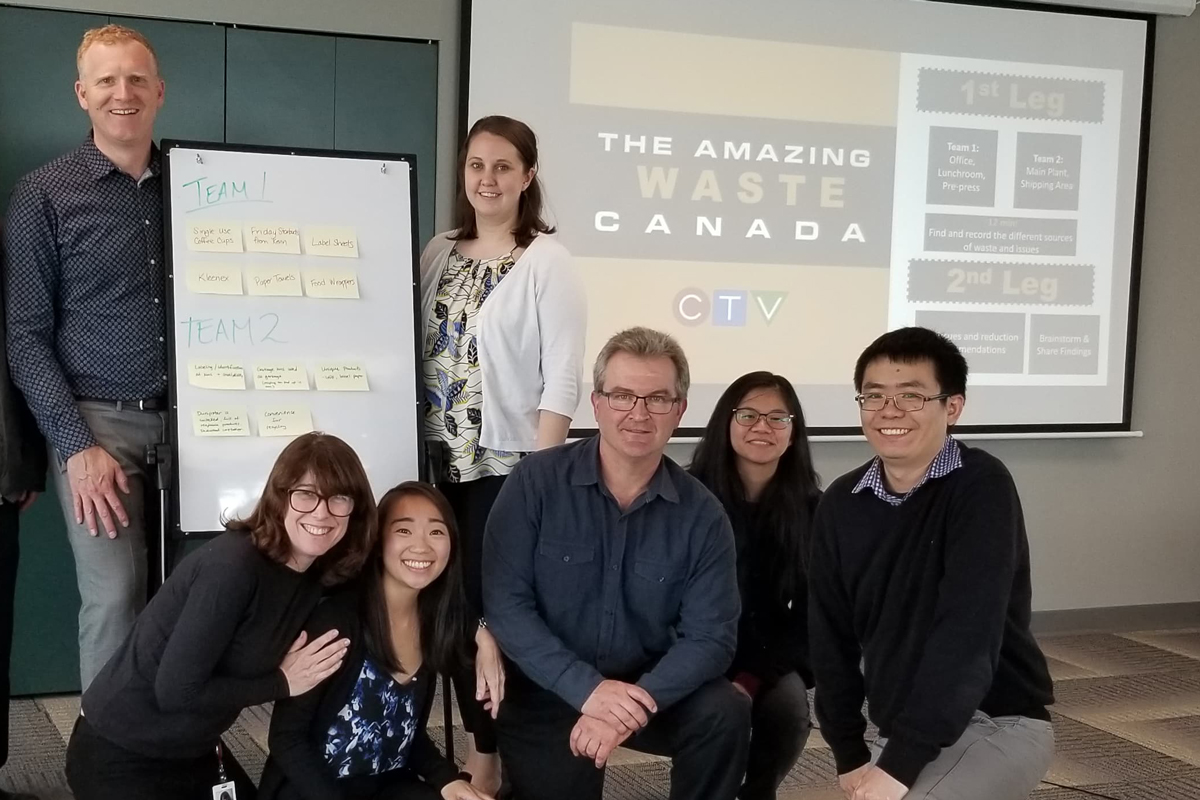 The Sustainability Think Tank
To begin our journey, we first identified what was being wasted. In Spring 2019, we launched the Sustainability Think Tank, a cross-departmental committee of employees who discuss sustainability and initiatives. One of the first brainstorming activities the Think Tank participated in was "The Amazing Waste Canada". This activity required our Think Tank employees to explore the office and production areas for different sources of waste and present their findings.

Simon Fraser University's (SFU) Sustainable Operations Class
In 2019, we invited visiting lecturer Susan Todd and her Sustainable Operations class of SFU Beedie School of Business students to tour our facilities. This tour let the students gain the knowledge required to develop and propose a waste reduction plan for Hemlock. A few months later, the students presented their recommendations on how Hemlock's Zero Waste efforts could be enhanced. These recommendations included improving our current recycling containers, reviewing our e-waste program and exploring different recycling haulers. We found their recommendations informative and decided to organize a Dumpster Dive for an opportunity to assess our waste.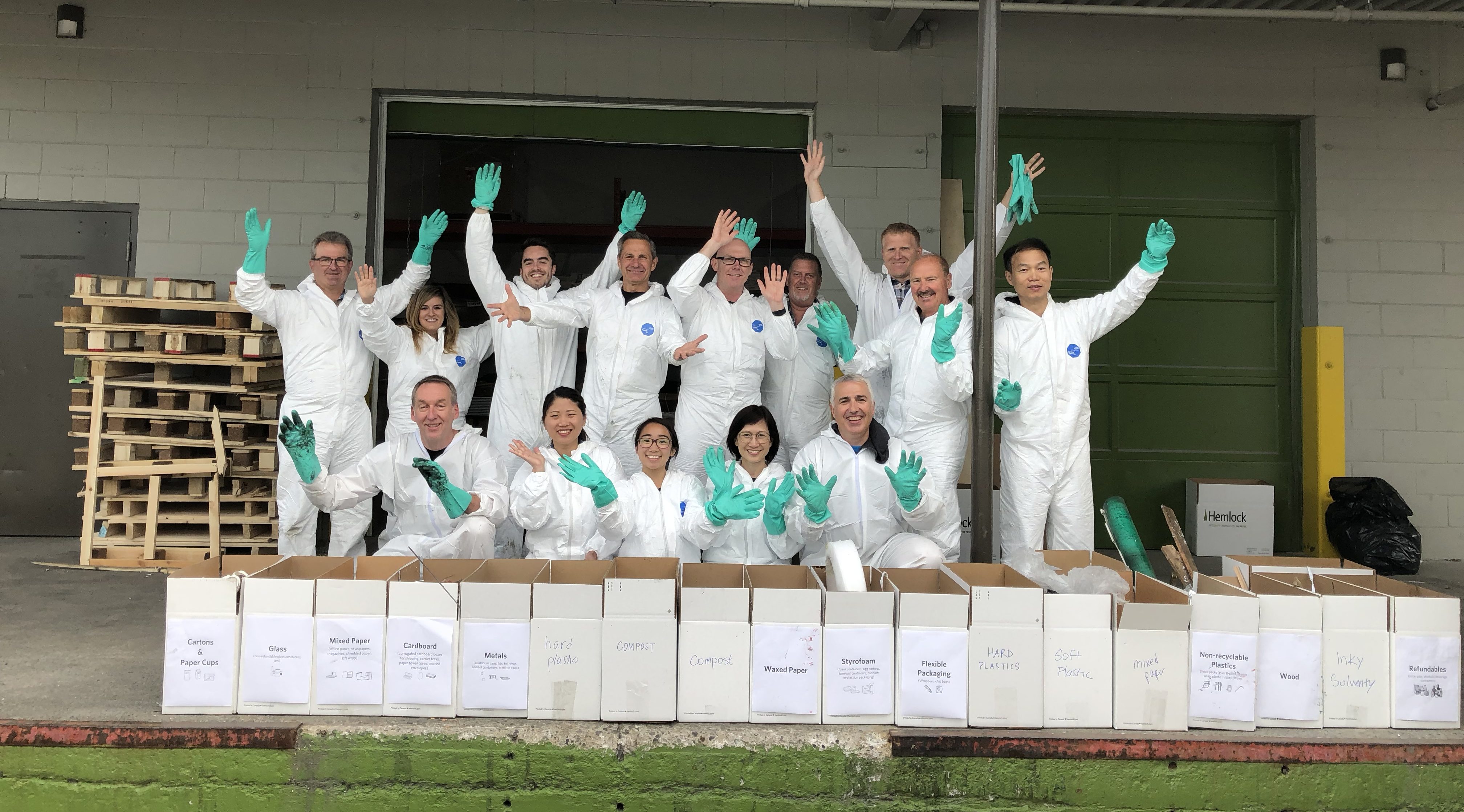 Employees Joining our Annual Dumpster Dive
In 2019, 15 brave employees woke up at the crack of dawn to sort through our garbage bin. The Dumpster Dive assessed and measured one week's worth of waste to identify the biggest offenders. The dive gave us the information we needed to prioritize certain material streams. It was also extremely beneficial to raising employee awareness of what we dispose of and how, as a company, we can improve our waste practices. While this wasn't the most glamourous activity, we turned on the tunes to keep us motivated!
Analysis
After the Dumpster Dive, we weighed all our bins and analyzed our data. From this, we created a poster and displayed it at the main employee entrance and featured the findings in our company newsletter. As you can see from the poster shown below, a large portion of our dumpster was made of mixed paper, organics, contaminated materials and plastic. Once the Dumpster Dive was complete, it was time to work on addressing key material streams.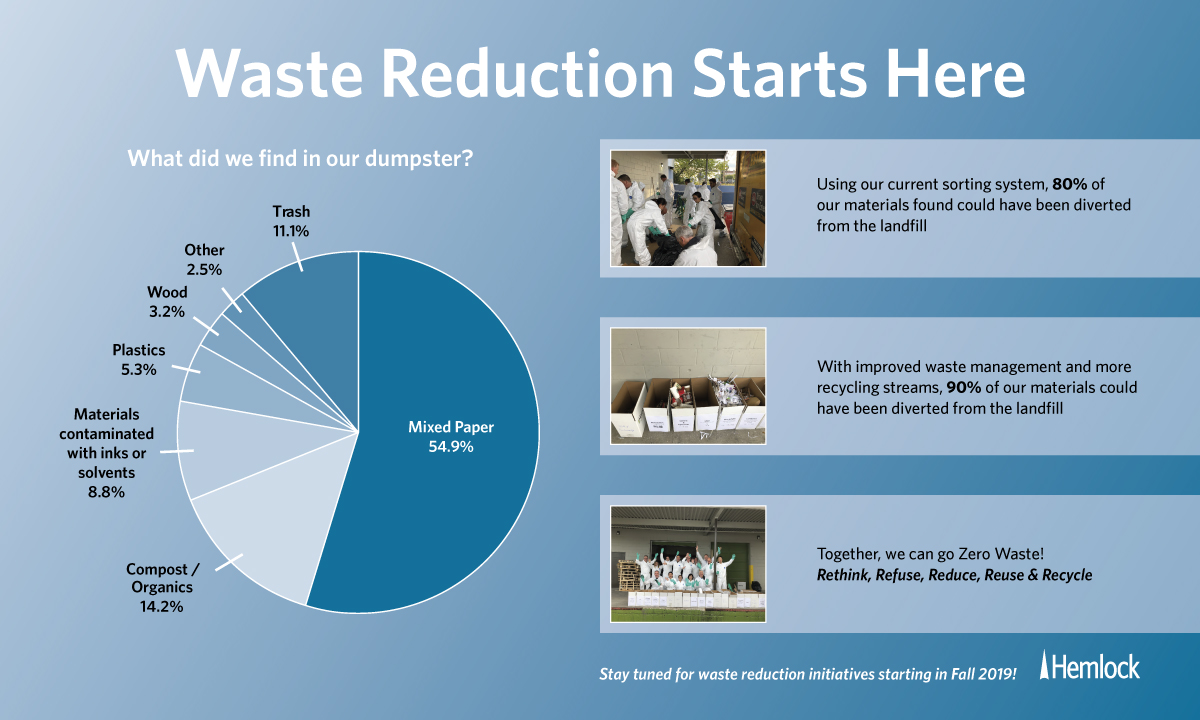 We are thankful for feedback from employees and the business community and look forward to following through on our plan. Stay tuned for Part 2 of this blog post coming out in October in celebration of Waste Reduction Week in Canada.