To know where to go, first ask why.
In early 2018, Hemlock took the first step of a journey to identify our "why" through the creation of a Social Purpose, defined as "a company whose enduring reason for being is to create a better world. It is an engine for good, creating societal benefits by the very act of conducting business. Its growth is a positive force in society."
With the goal of creating that Purpose, Hemlock's President Richard Kouwenhoven and VP of Sales & Marketing Doug Climie embraced the opportunity to participate in the first cohort of the United Way's Social Purpose Institute, alongside other local businesses including, Hollyburn Properties, International Web Express, Lafarge Canada, LGM Financial Services, Mills Office Supplies, Westcoast Sightseeing and Novex Delivery Solutions.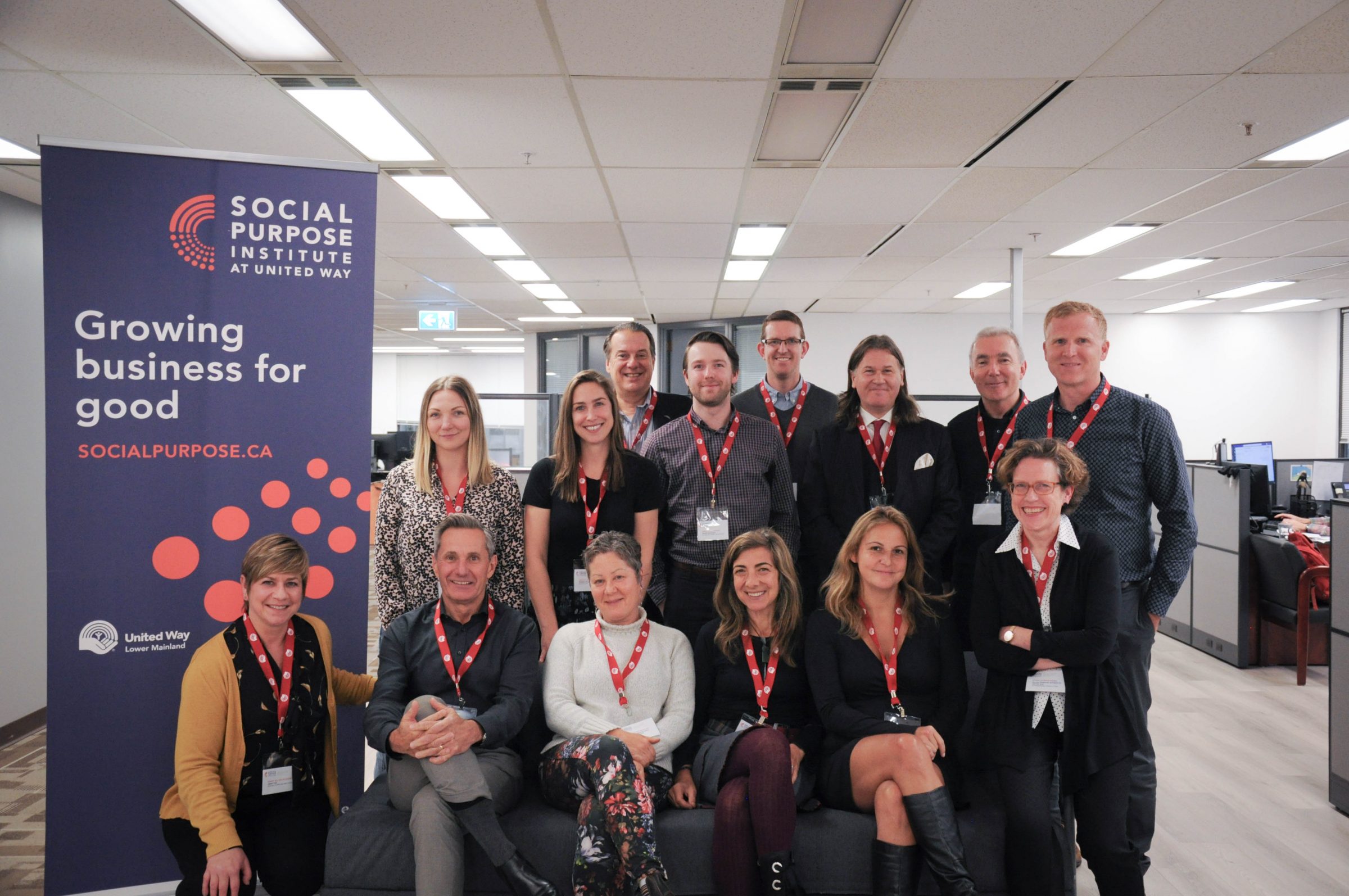 Why become a Social Purpose Business?
Nearly 70% of Canadian consumers believing that companies should show how their products and services make the world better¹
Social Purpose Businesses who are focused on solving societal problems experience a range of benefits, above and beyond helping to make the world a better place. These benefits include: 
 – Deeper

and more meaningful 

connections with 

customer

s

 

 – Increased employee engagement

 

 – Enhanced

 relationships with stakeholders

 
 – Development of

Social Capital

 

 – Positive impact on

Financial Performance

 

 – Inspired innovation

 across the organization
For these reasons and more, we decided that becoming a Social Purpose business was essential to our long–term success. But we needed a framework from which to work, and a process that would get us to where we needed to be.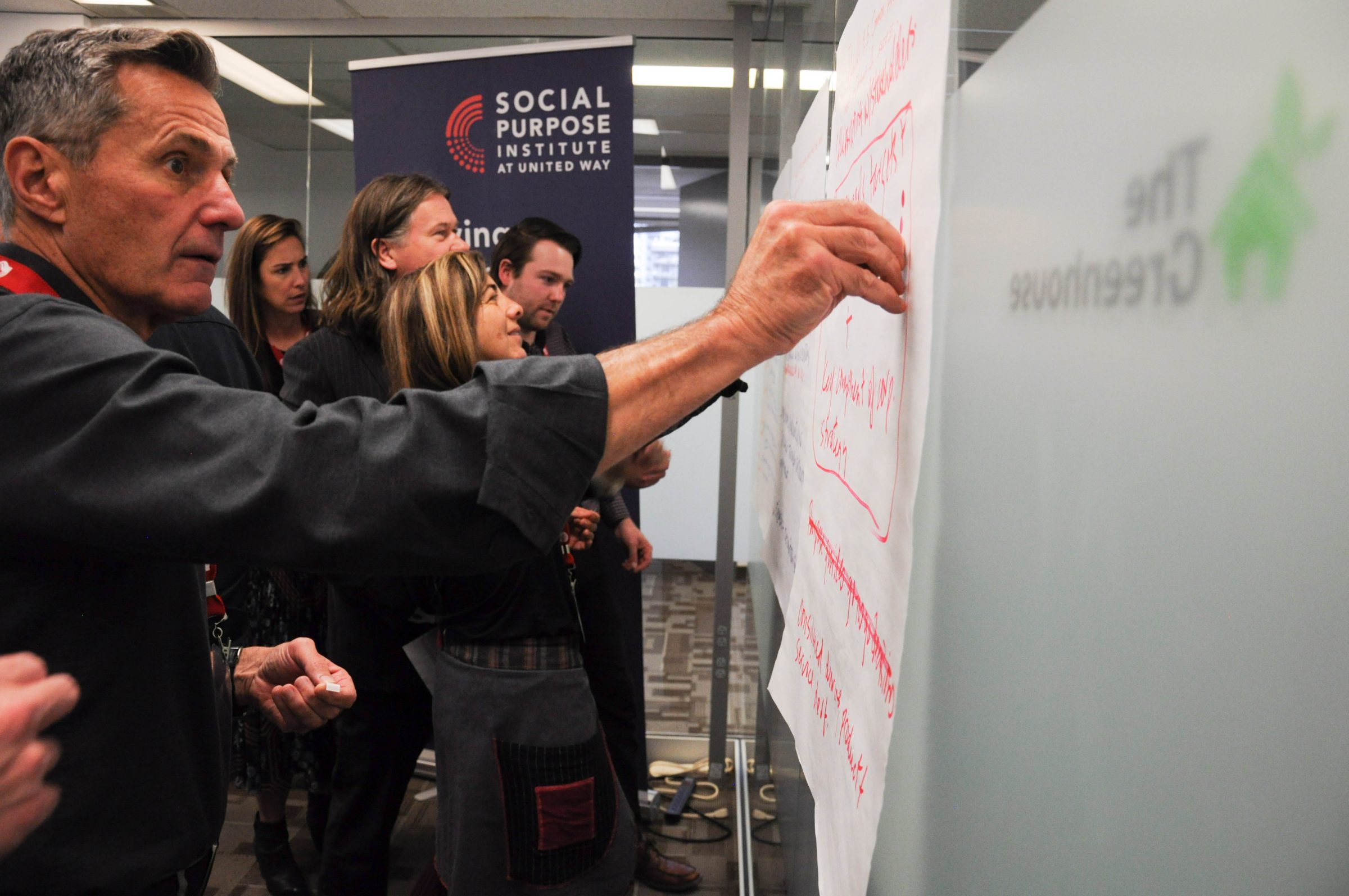 How the United Way's Social Purpose Business Institute helped
The experience with the Social Purpose Institute has assisted us in taking a critical look at our business and what will drive innovation for us in the years ahead. Without the constant support and guidance of the SPI, the process would have been much harder and much more time consuming and the outcome may have not been the same. 
"A key part of the program focused on stakeholder engagement, in particular staff, with suggested questions which really helped us identify what aspects of the company our team is most proud of, what they would change and what they would never change," explains Richard. "We received a lot of very positive feedback that set the foundation for our later discussions as we worked to craft a purpose statement that really reflected who we are as a company."
Led by Mary Ellen Schaafsma, Director of the Social Purpose Institute and Coro Strandberg, Social Purpose Advisor to the United Way, the Social Purpose Institute provides programs, workshops and services designed to help business leaders identify and leverage an organization's core social purpose to create positive change while building new value for employees, partners, suppliers and shareholders.
"Working with a cohort of other local businesses was also extremely beneficial – we were all learning from each other and challenging each other" continues Richard. "Coro Strandberg, Mary Ellen Schaafsma and the rest of the SPI team were incredibly supportive and made sure we kept progressing on our work."

Our Purpose
Guided by the SPI, we created a small internal focus-group who met over a course of 6 months to reevaluate and improve our existing mission and vision statements in addition to crafting a new purpose statement for the company. These meetings revealed that deeply rooted in Hemlock's 52-year history was an unwavering commitment to sustainability, an essential element of our long-term success. Aligning with this and core reasons for our long-term success, our social purpose became "To create connections, build community and inspire actions that safeguard the health of the world's forests."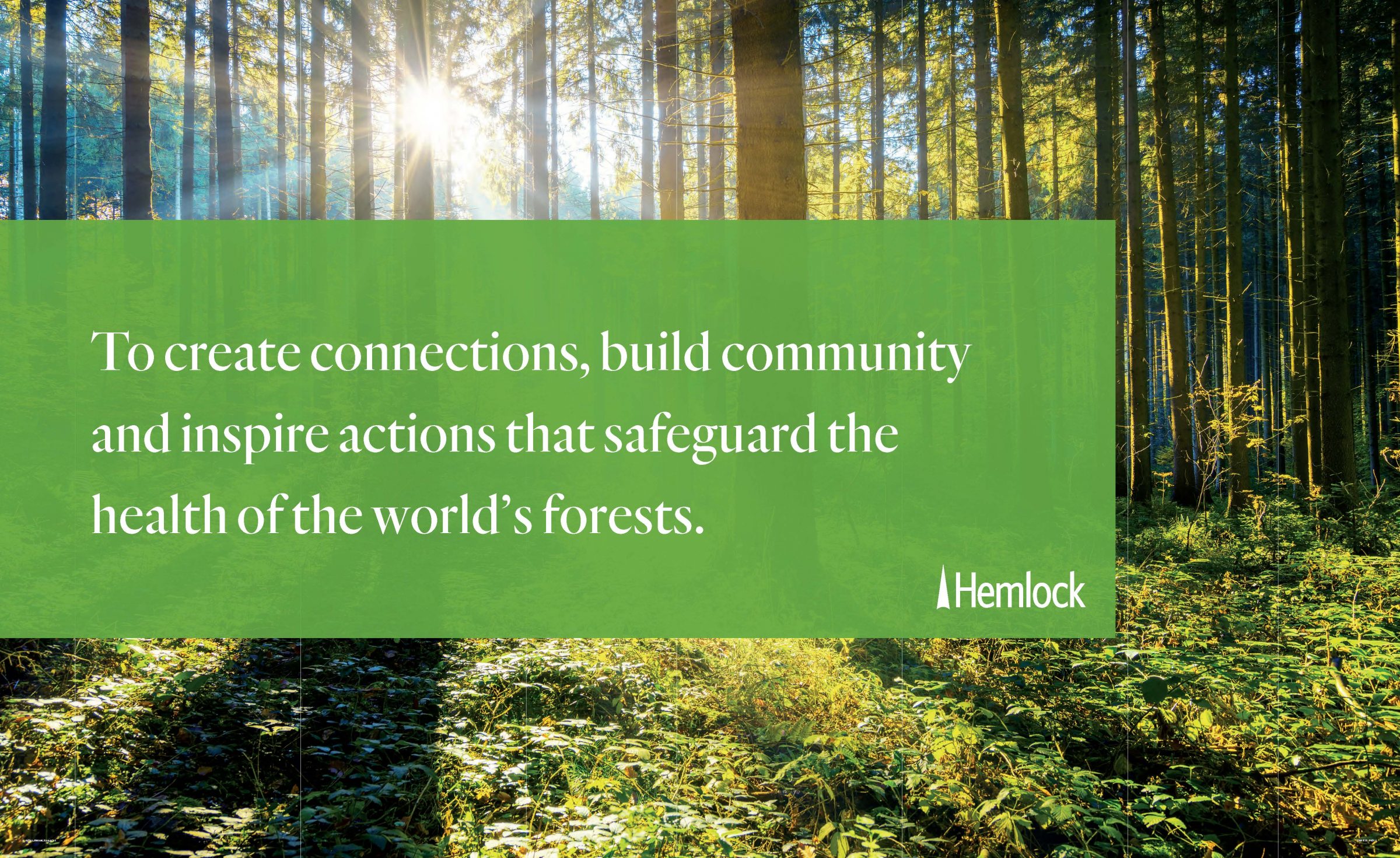 How we will lead with our purpose
We are committed to this new social purpose becoming Hemlock's 'north star' and will guide us through our business decisions in years to come. Through collaboration with our supply partners, transparency with our clients and staff, and our pursuit for constant innovation, we believe that this new purpose will have a profound impact on our staff, customers, supply chain and the print industry overall. Since incorporating our social purpose into our business decisions, we've made multiple strides to safeguard the health of the world's forests: 
– Mohawk Partnership (offering a 100% carbon neutral and 100% PC paper)
– Operational Practices (waste management, carbon neutrality, recycling)
– Expansion of ZERO Carbon Neutral Print Program
– Onboarding Employees (introducing our environmental values to new staff)
– Community Engagement (launching our paper donation program to elementary schools)
Where do we go from here?
We are excited for our future and continued participation with the Social Purpose Institutes second program, the Social Purpose Implementers, which will help us fully implement our purpose and bring it to life. As Richard Kouwenhoven states, "This is just the beginning, but it is increasingly part of our management discussions. It is driving a great deal of the work we are doing with our customers and becoming a core part of the service we offer, motivated by and driven by our staff". 
In uncertain times, the best path is one of purpose. The United Way Social Purpose Institute has done just that – helping us embark on a quest that will leverage our strength, resilience and inspiration.