On October 23rd, Hemlock invited guests to the Vancouver Art Gallery for The Art of Printing – an event aimed to inspire the attendees with amazing art and the latest in print and sustainability initiatives.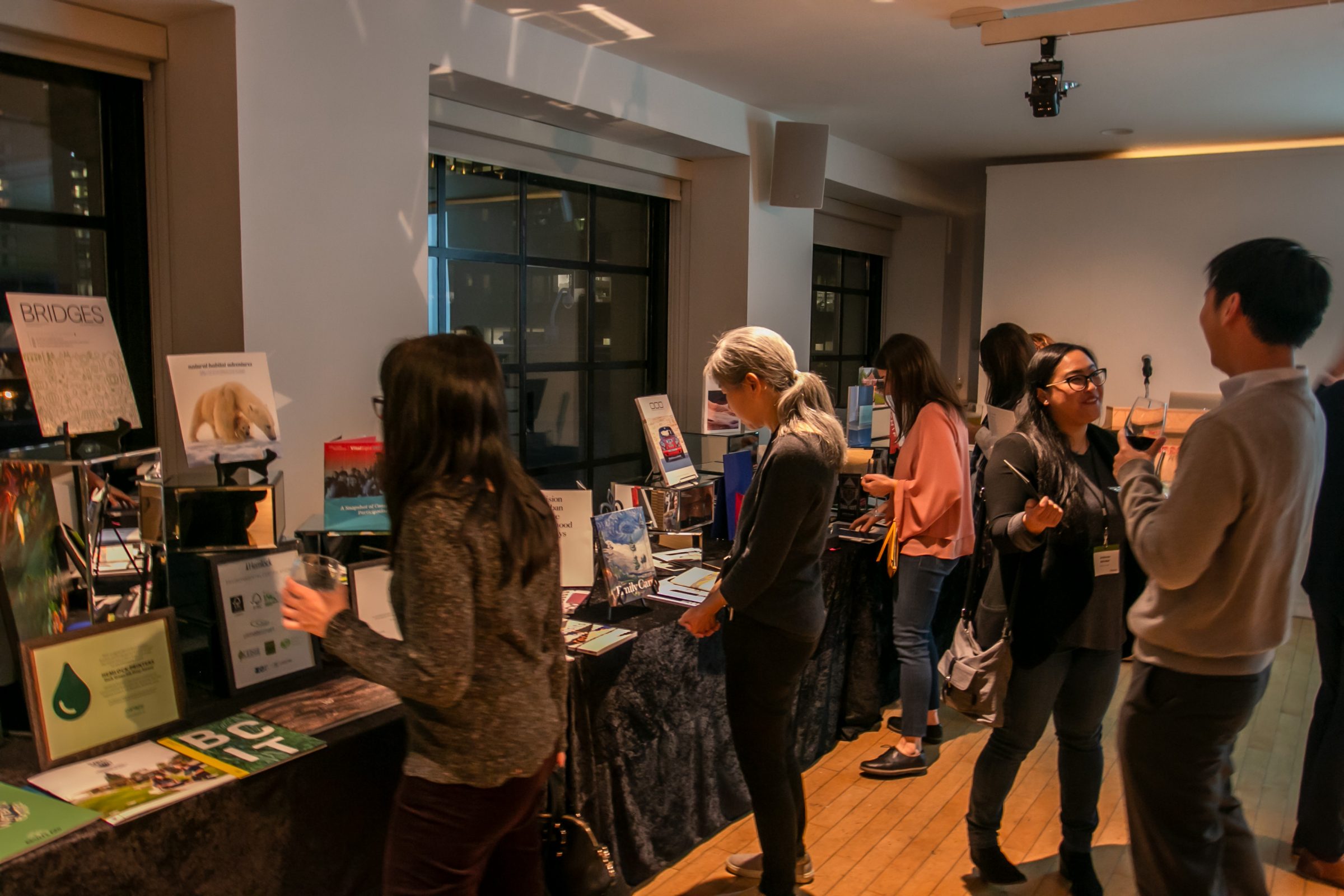 Occupying the 4th Floor Pavilion and Patio at the Vancouver Art Gallery, Hemlock clients and friends were treated to an evening filled with the latest print samples, a tour of the Gallery exhibit Transits and Returns and an announcement about the recent expansion of Hemlock's Zero Carbon neutral printing Program.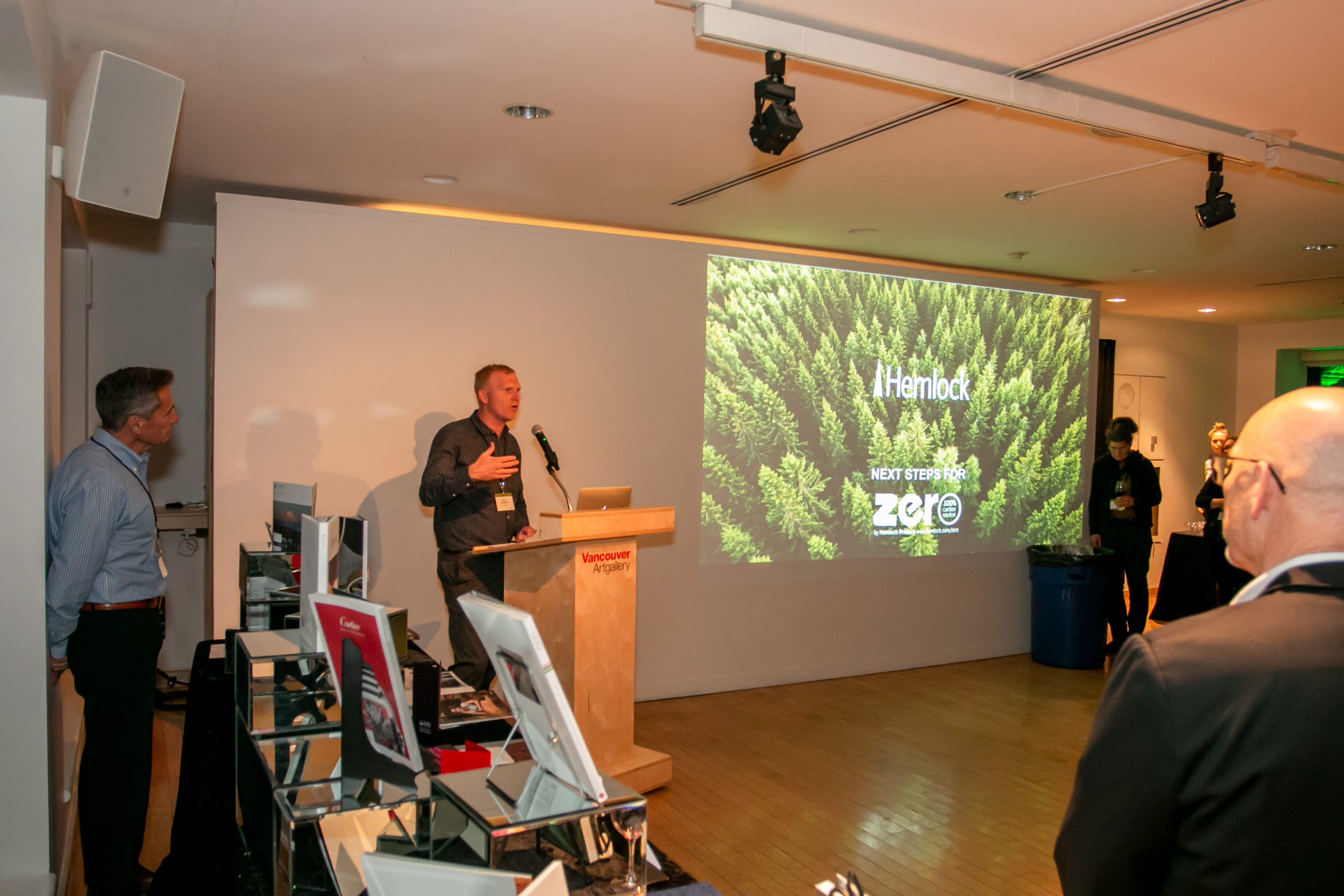 Richard Kouwenhoven, Hemlock President and COO, took to the mic to announce a partnership with Mohawk Paper to make Mohawk Options PC 100, which is already a premium, uncoated sheet that is FSC and Green-e certified, 100% carbon neutral.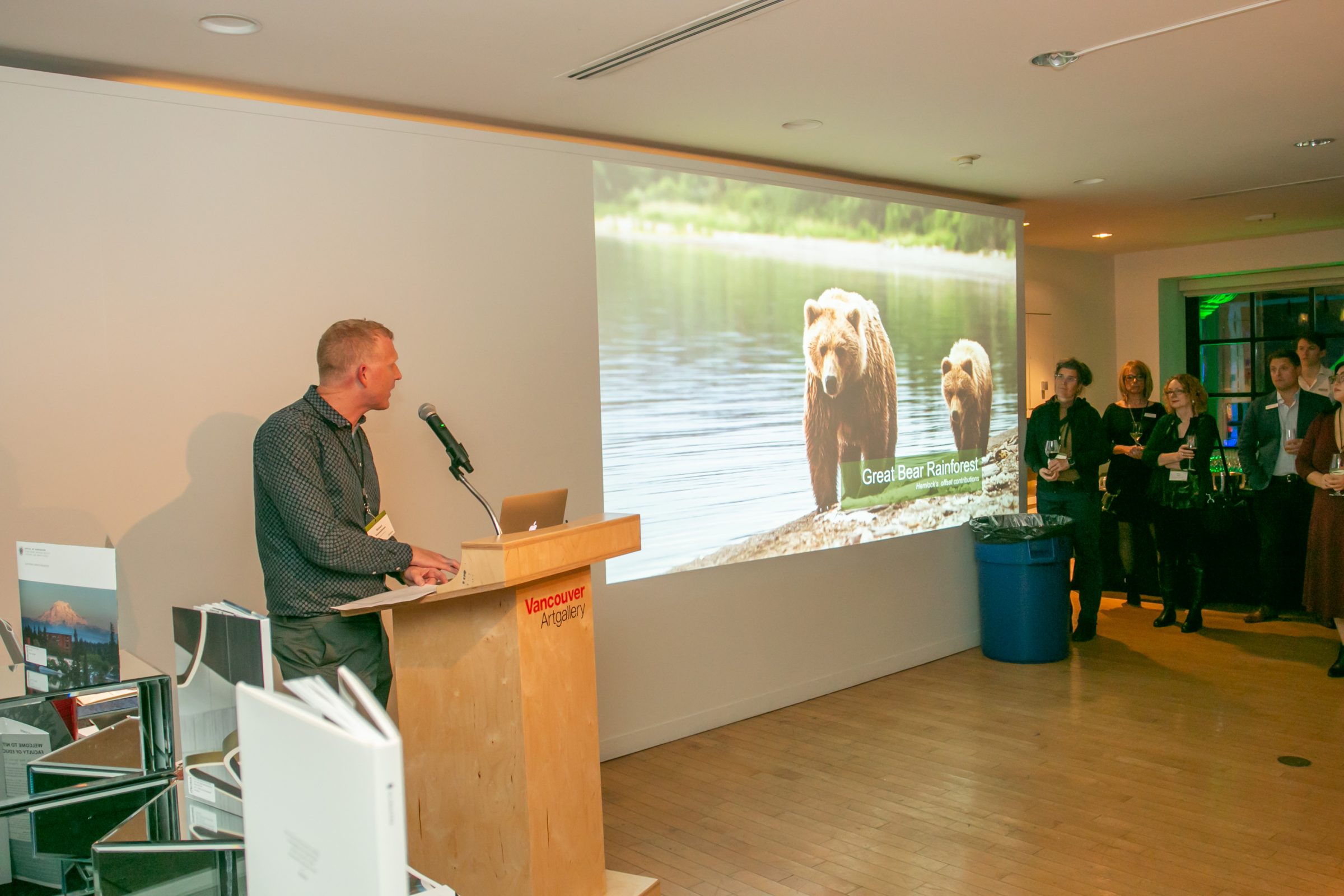 Right now, through the ZERO Program, clients can choose to offset the carbon emissions of any print project they want. Through this collaboration, Mohawk has offset the manufacturing emissions related to Options 100% PC exclusively for Hemlock and all related printing emissions will be offset through Hemlock's ZERO Program, making Options automatically carbon neutral. For more information on this announcement, read the full press release.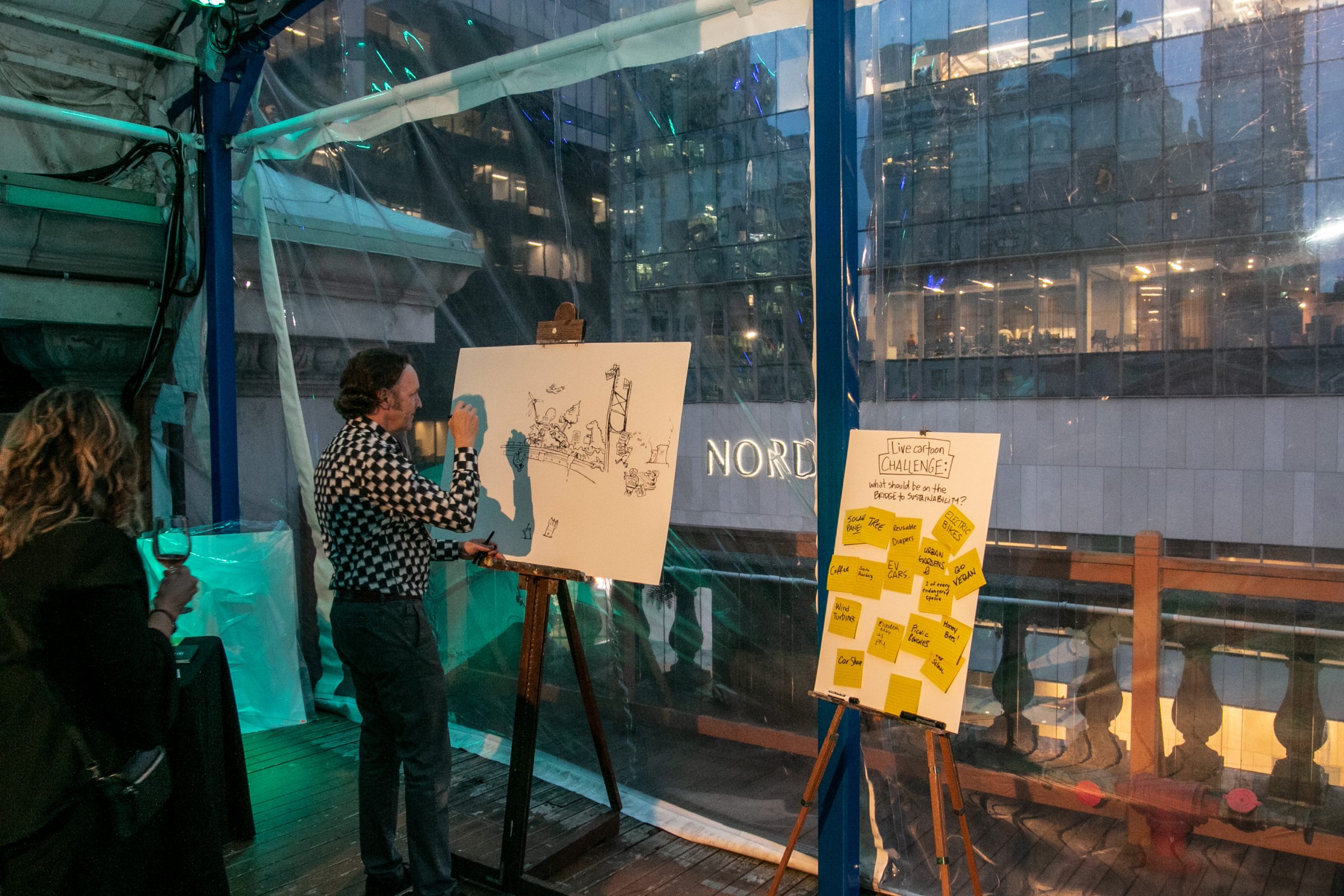 Building on the theme of the evening, Lorne Craig of Unicycle Creative was live-cartooning The Bridge to Sustainability, an interactive piece which allowed guests have their ideas incorporated into the cartoon. For a time-lapse of the cartoon, or to download a copy of the final piece, head over to Unicycle Creative's site.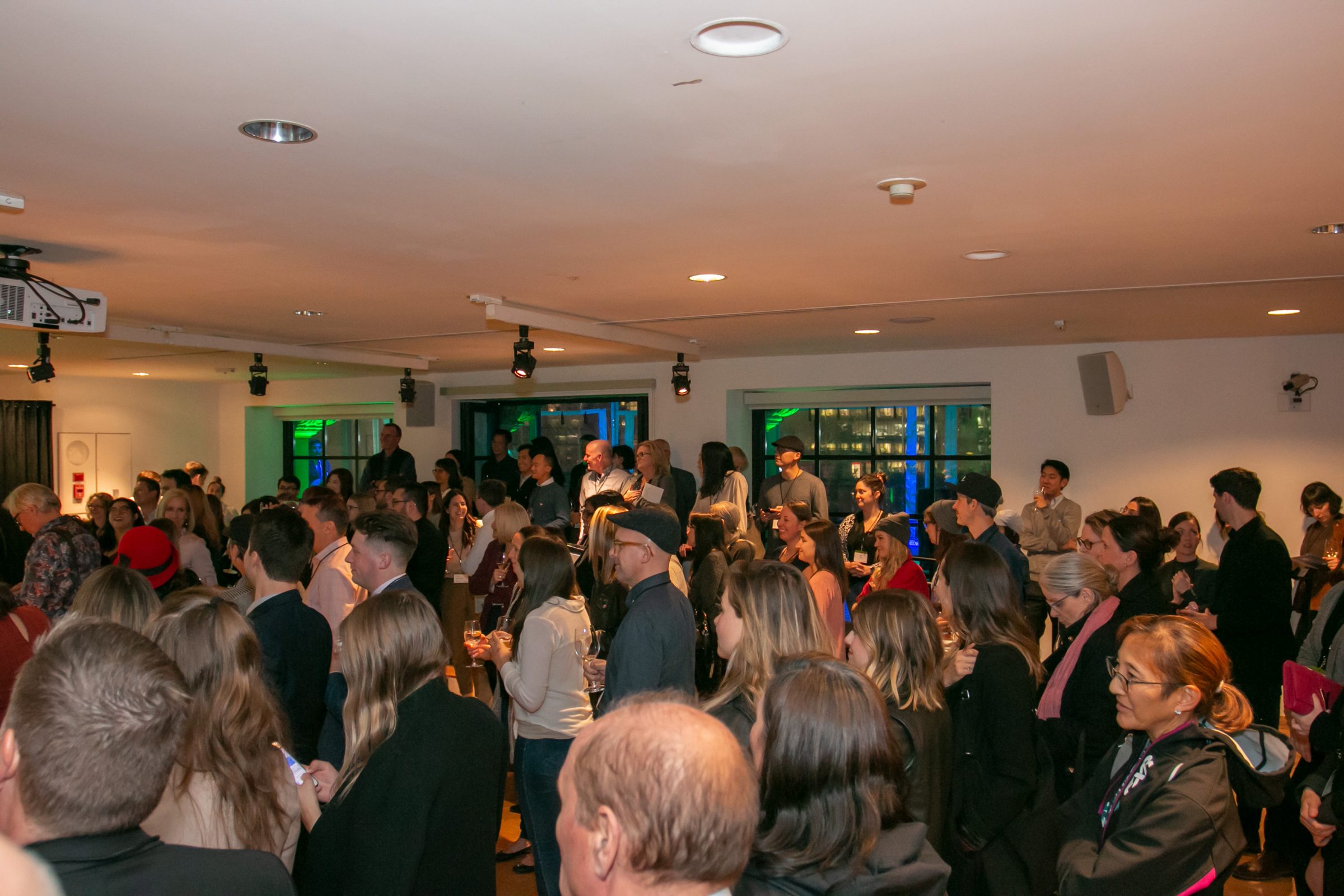 As the evening drew to a close, guests were gifted a copy of the latest Emily Carr Art Book, printed by Hemlock for the Vancouver Art Gallery. Featuring her works in oil, this catalogue presents over 115 colour reproductions of Carr's paintings in the Vancouver Art Gallery's collection. The stunning artwork was also printed on Mohawk Options PC 100% Vellum stock and 100% carbon neutral.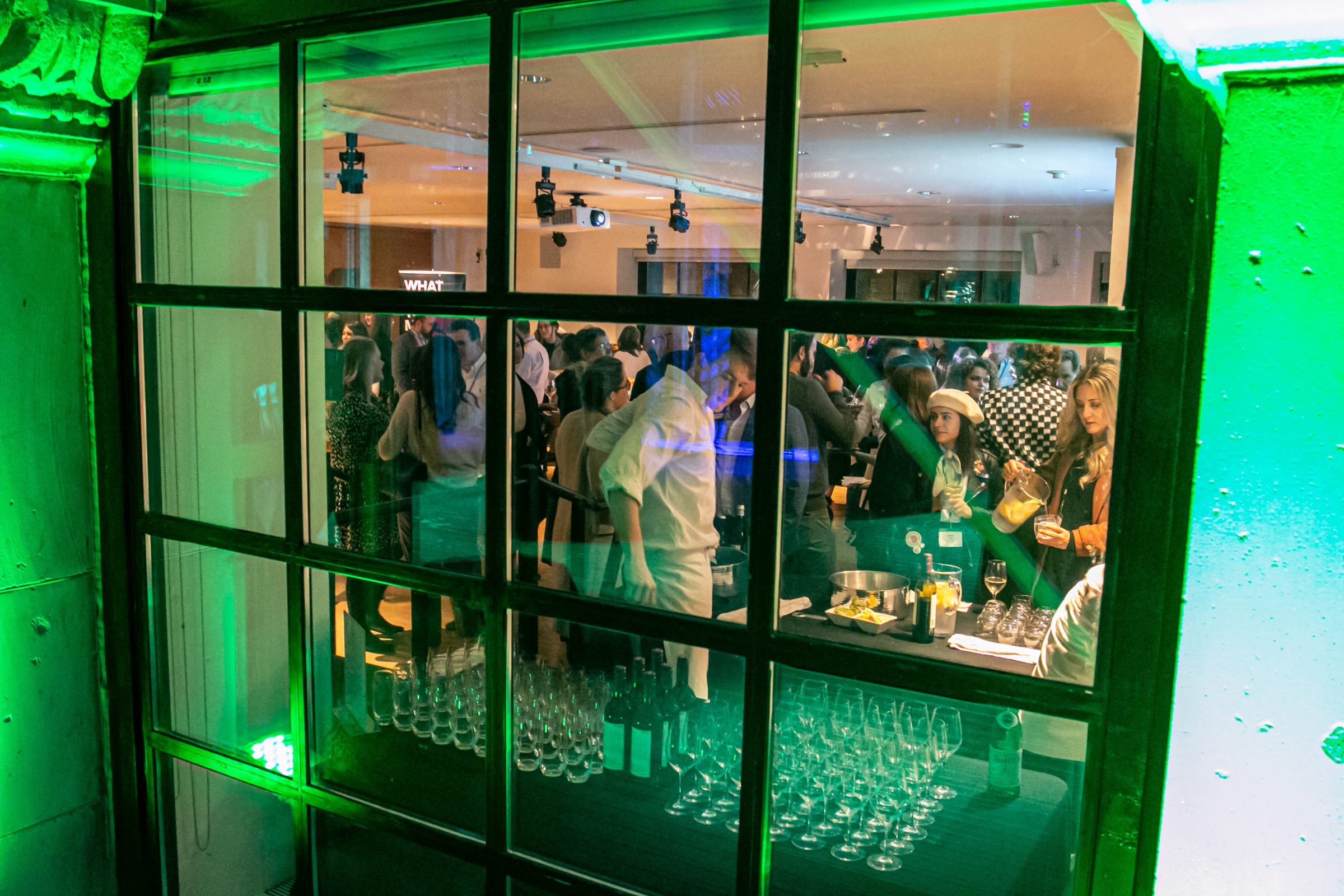 Thank you to Mohawk and Spicers for being our generous sponsors for this event, and also to the Vancouver Art Gallery for their wonderful hospitality– the blend of art and sustainability was incredibly meaningful to Hemlock and our clients. 
If you are interested in learning more about the event, the ZERO program or to get yourself on our mailing list for future events, please email Colleen Moyles, Marketing Manager at cmoyles@hemlock.com