On June 10, 2019, I had the privilege of representing Hemlock at Burnaby's Environmental Awards Program 2019. Having won the Environmental Award in 2007, we were recognized this year with the Environmental Star for our environmental achievements since then. This program highlights the outstanding contributions made by the Burnaby community in protecting and enhancing the natural environment.
It was an honour to be in the same room with so many accomplished individuals, groups, organizations, institutions and businesses at Burnaby City Hall. Met by a warm applause from City Council, each recipient was presented an award from Burnaby Mayor, Mike Hurley, for one of the six categories:
Business Stewardship
Communications
Community Stewardship
Green Choices
Planning and Development
Youth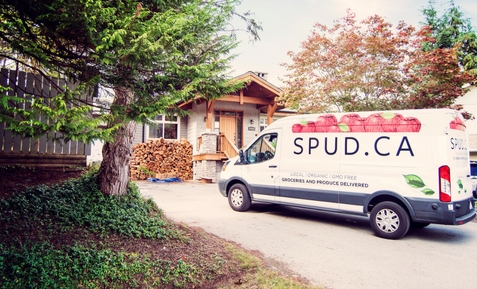 We applaud SPUD for taking home a well-deserved Environmental Award in Business Stewardship and were thoroughly impressed by their effort to reduce greenhouse gas emissions and support the local food supply chain. As an online grocery store, SPUD connects shoppers to locally grown and organic food with a home delivery service. SPUD has the lowest food waste of any grocery story in Canada at 0.5% and reduces the distance travelled from farm to fork by purchasing from 58 local farms and 464 local food producers. The sustainable routing of their delivery vehicles to these suppliers has saved over 429,000 kg of greenhouse gas emissions.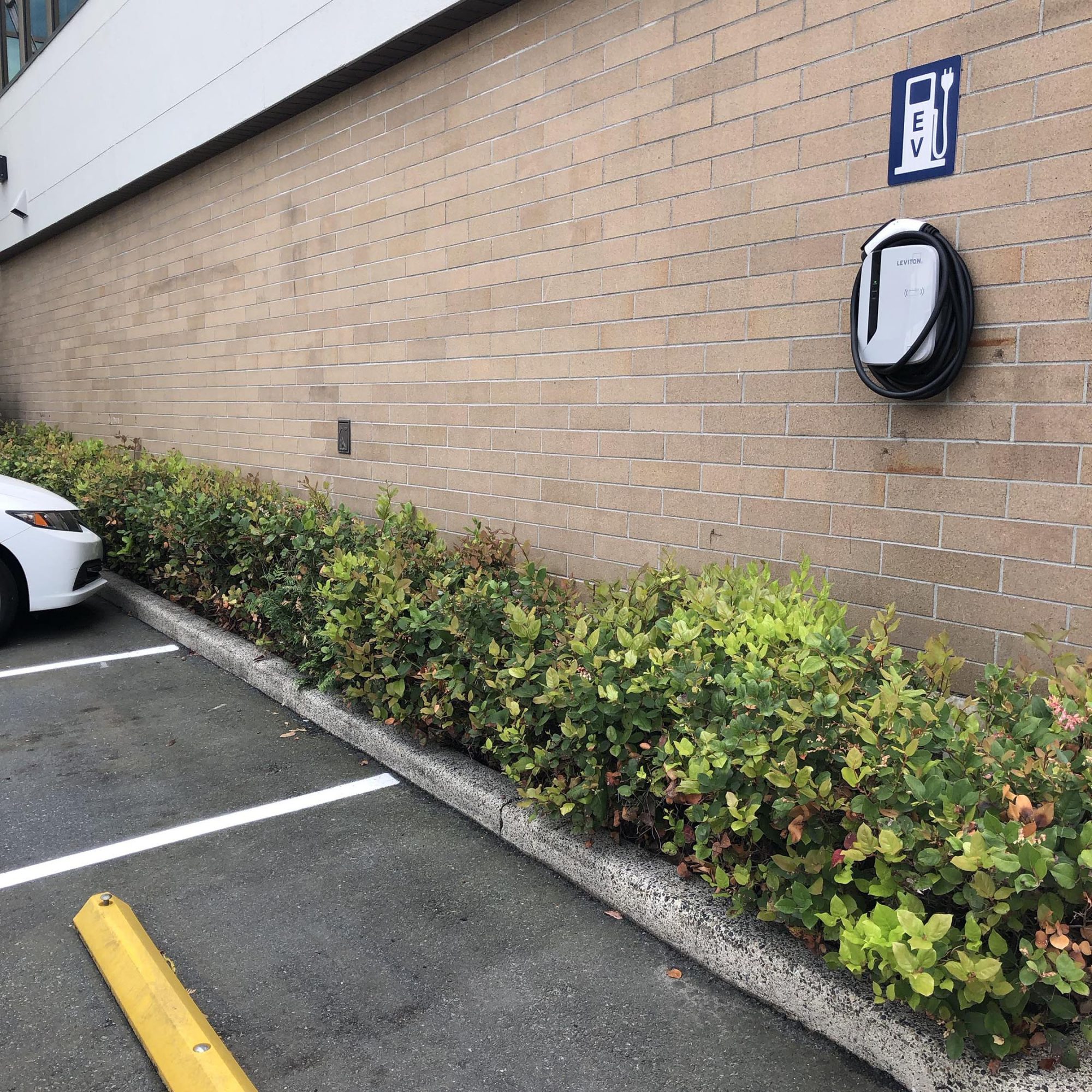 Similarly at Hemlock, we are committed to reducing our greenhouse gas emissions through numerous environmental initiatives. Operating as a carbon neutral business, our reduction initiatives include conserving electricity by switching to LED lighting, participating in FortisBC's Renewable Natural Gas Program, and encouraging sustainable transportation by installing EV charging stations. Our operational efforts are complemented by our customer-facing ZERO program, which gives clients the option to make their print job carbon neutral. Over the past decade, ZERO participants have offset 12 million kilograms of carbon emissions which is equivalent to removing over 2,500 cars off the road for one year.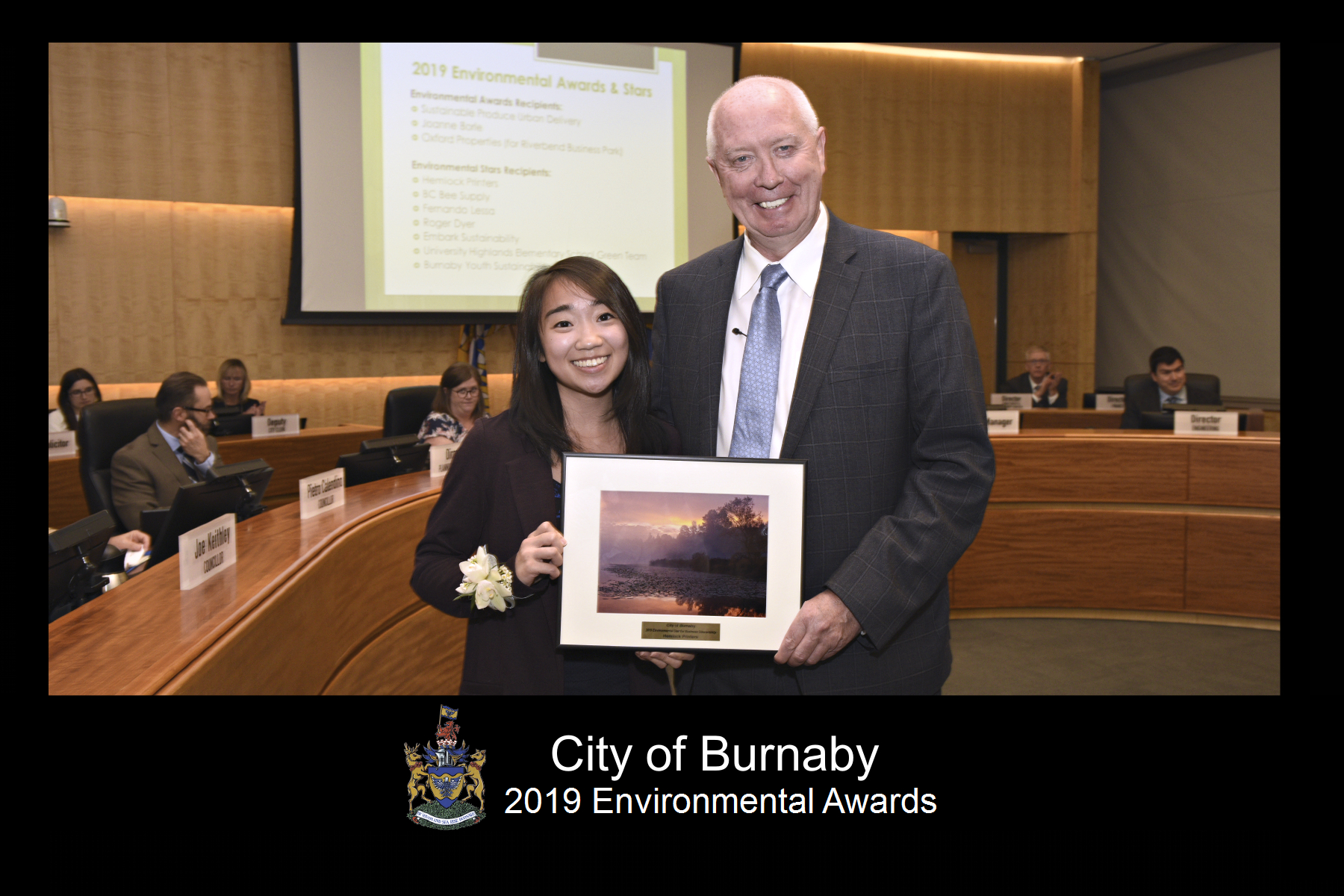 During the awards ceremony, I experienced an undeniable sense of community I won't soon forget. Although we all had different stories to tell, we were united by the shared goal of strengthening Burnaby through positive environmental action. The Environmental Awards Program is a great reminder that it takes a dedicated community to make sustainable change happen.
To learn more about the Environmental Awards Program, visit: https://www.burnaby.ca/Things-To-Do/Be-Involved/Citizen-Recognition/Environmental-Awards-Program.html