Hemlock Printers Named Burnaby's Business of the Year
November 1, Burnaby, BC – Hemlock Printers was awarded the coveted Business of the Year award at the 19th annual Burnaby Board of Trade's annual Burnaby Business Excellence Awards (BBEA) gala event. The award is presented to a business with over fifty employees that has made an outstanding contribution in the areas of business success, innovation and community service, and represents the highest recognition in Burnaby and the BBEA events.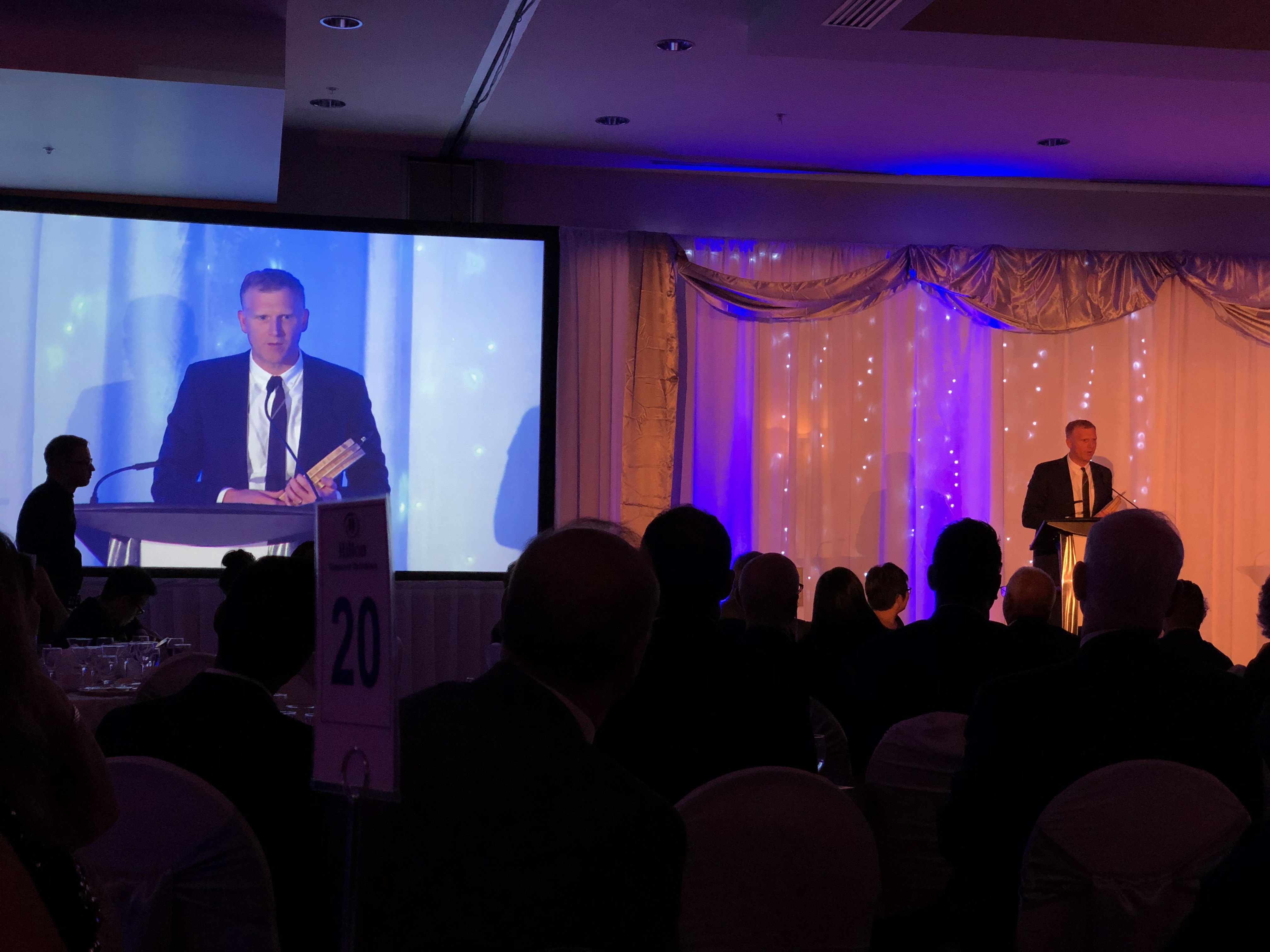 "We are incredibly honoured and proud to have been named Business of the Year" stated President and COO Richard Kouwenhoven in accepting the award, adding, "A big thank you to our amazing team for making this possible, and thanks to the Board of Trade for recognizing Burnaby's dynamic and innovative business community." He also acknowledged the remarkable achievements of those on the finalists list, including organizations in the fields of software, medical research, engineering and importing.
Hemlock has been an active member of the Burnaby Board of Trade for over three decades, counting many of its members as long-term customers and community partners. The company has previously been recognized at the Burnaby Business Excellence Awards for Environmental Sustainability and as a Hall of Fame inductee.

For more information about this release or the company, contact Doug Climie, VP Sales & Marketing at 604.439.5004 or doug@hemlock.com.