In a world where technology often gets smaller and smaller, Hemlock's latest investment will be the largest for our Burnaby facility.
Back in January, our team gathered together in Town Hall Meetings – held twice per year, these meetings are a way of bringing the Hemlock family up to speed on how the company is doing, where we are now, and where we are heading in the future. At this town hall meeting, we heard some BIG news that had everyone talking.
Firstly, our Digital operations would be moving to a new facility, along with our Display operations, creating Hemlock Digital Display, located only 10 minutes from our main office on Buller Avenue. These moves created more space and a more efficient workflow for both Digital and Display, something they both benefited from.
With Digital leaving our main plant facility, the first question on everyone's mind "What will be filling the space left by the Digital equipment?".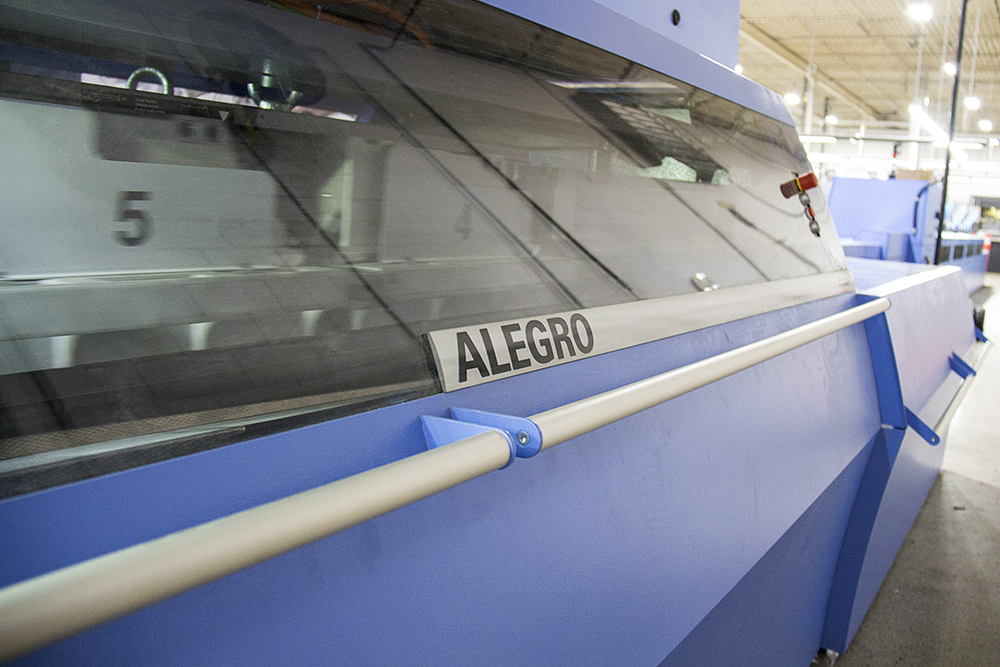 The new Muller Martini Alegro Perfect Binder
The Alegro Perfect Binder measures an impressive 90 feet long. While the footprint is large, it has one of the shortest set up times in the market, combined with the highest quality available. We're looking forward to our own introduction of features such as swiss bind, layflat binding, overhanging covers and perfect bound books as thin as 1 mm.
Our talented operators started training in Switzerland back in May of this year and the equipment started arriving in June (check out our time lapse video – 4 weeks of installation!)

We are excited to share more technical information and thrilled to offer perfect binding services using the Alegro Perfect Binder in the coming weeks!