Some good things come to an end, others continue to get better.
This year, we have moved away from our previous wrapping paper style, where we rolled the wrapping paper sheets inside a long carton, and we have welcomed in a new, innovative style.
Six Sheets to the Wind not only gives you beautifully designed and printed holiday wrapping paper, but it also tells the story of Hemmy the (Cool Grey #8) Goose in perfect bound form.
You may be asking yourself 'Why mess with a good thing?'
The answer is simple: We wanted to utilize our newest, state-of-the-art Alegro Perfect Binder, which we chose for its intelligent design, precision engineering and its ability to be configured for Hemlock's specific needs (enter this year's wrap).
The Alegro has a multitude of binding options, utilizing both PUR (Poly Urethane Reactive) and pressure sensitive adhesives. With several variations of perfect binding methods available to us, we chose Swiss Binding which binds the spine with fabric like you'd see in case binding. Application of the fabric is performed in a single pass at the same time the book is being bound. While common in European markets, Hemlock envisioned this unique process had opportunities for our customers. The fabric can be ordered in custom colours to fit your print project perfectly.
The great advantage of PUR adhesive is binding mixed substrates. This year we used four different substrates with varying calipers (the cover, text pages, wrap sheets and sticker page).
The folding of the 6 sheets of wrap required exacting precision and to aid in removal of each wrap, we've micro perforated each sheet to assist in the removal.
While the primary focus of this year's wrap is binding, we continue to push the limits related to ink on paper. Heavy coverage inks and coatings can pose problems, here we've applied a wide range of techniques to 60lb coated text paper.
PRODUCTION NOTES
Mailing Case
UV 4 colour process plus UV PMS Cool Grey 8 on 38pt NFlute.
Book Covers
Printed on 130lb Topkote Gloss Cover.
OUTSIDE FRONT COVER:  UV 4 colour process plus UV PMS Cool Grey 8 and a Gloss UV Special Effect Pearlized Varnish.
OUTSIDE BACK COVER:  UV 4 colour process plus a spot Matte Textured Coating.
Text Pages
UV 4 colour process plus UV PMS Cool Grey 8 plus Spot Fluorescent PMS 806 on 100lb Topkote Gloss Text.
Sticker Sheet
4 colour process plus PMS Cool Grey 8 on 60lb FasTrack Label Matte.
Wrap Sheets – All wrap sheets are printed on 60lb Pacesetter Gloss Text 10% PCW FSC-Mixed.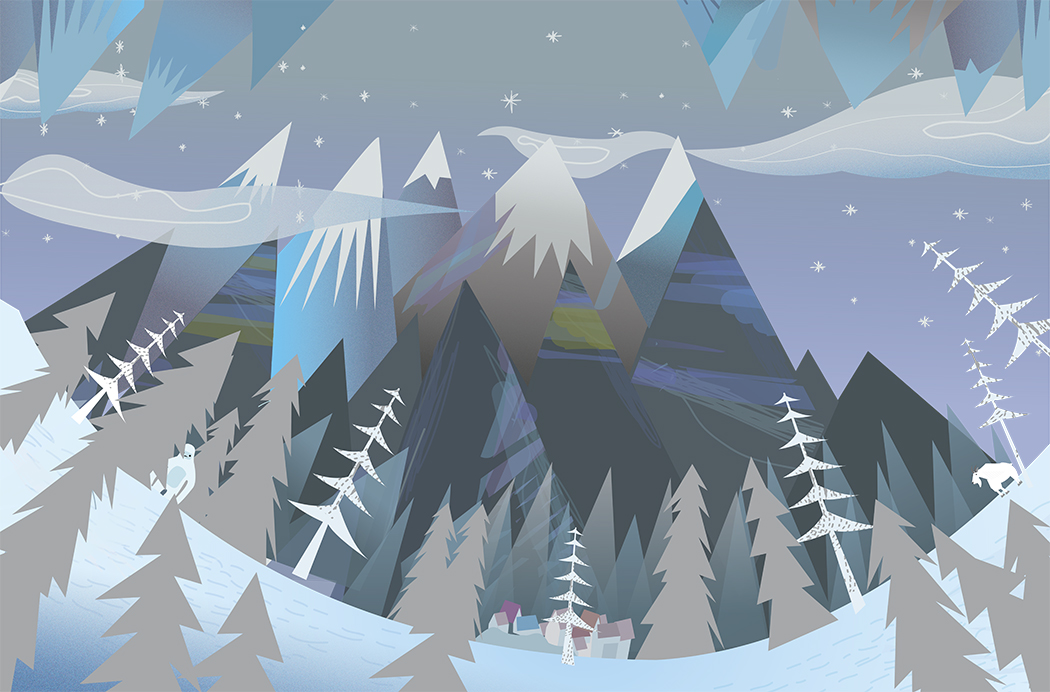 Rockies
4 colour process plus PMS Cool Grey 8 plus Silver Metallic and a Flood Gloss Aqueous Coating.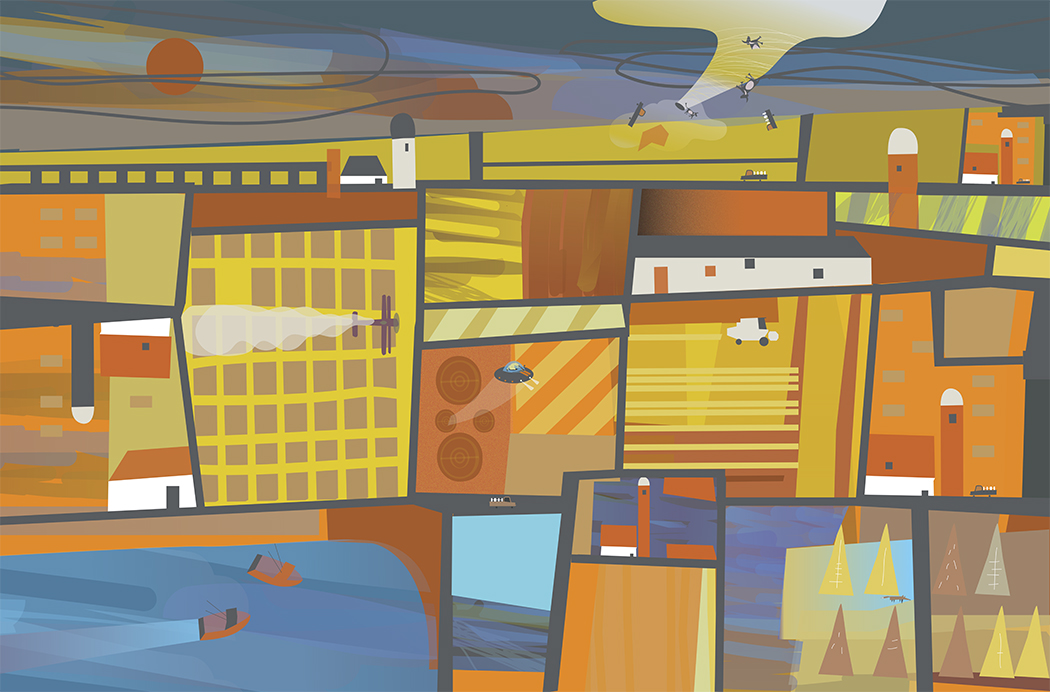 Prairies
UV 4 colour process plus Matte Texture Coating and a UV Gloss Varnish.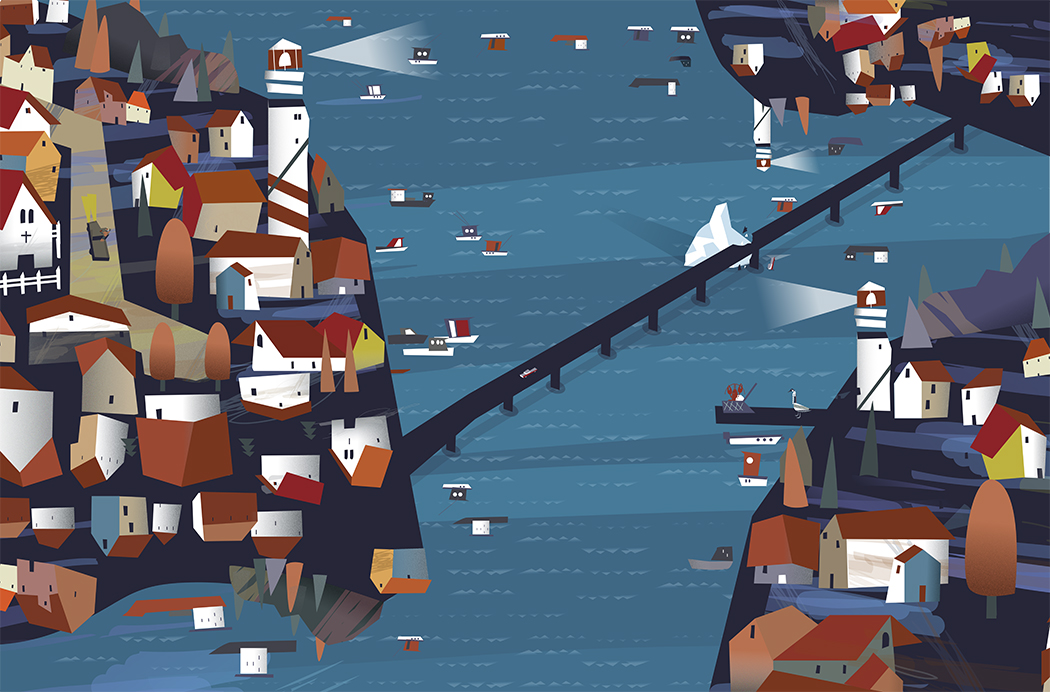 Maritimes
UV 4 colour process plus UV Gloss / Matte Strikethrough contrast effect.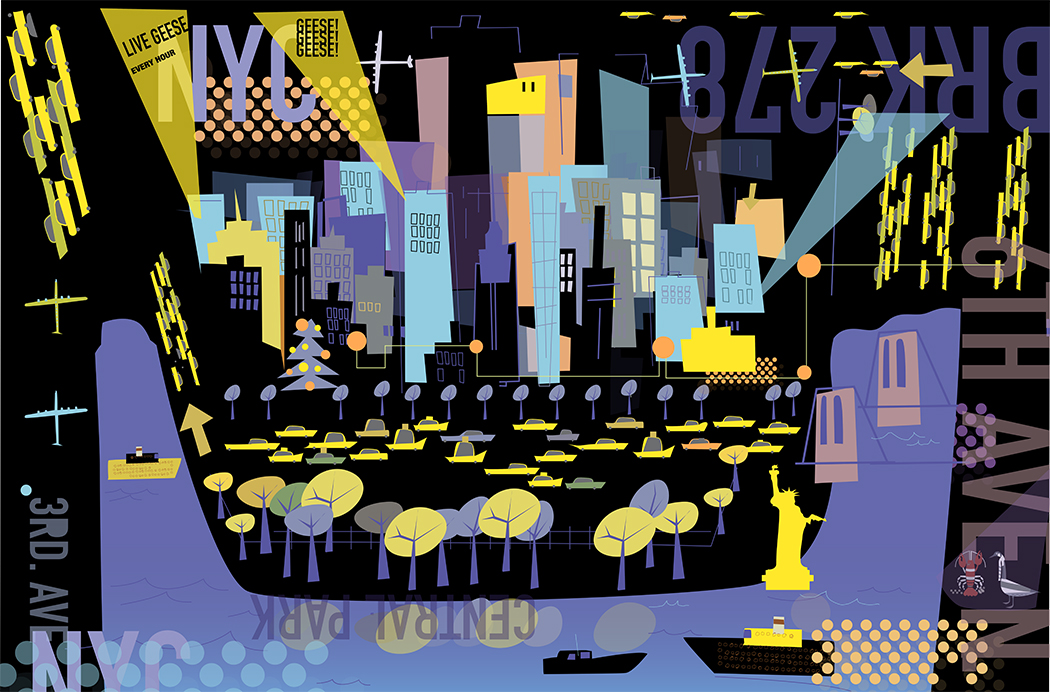 New York City
4 colour process plus Fluorescent Yellow and Fluorescent Orange.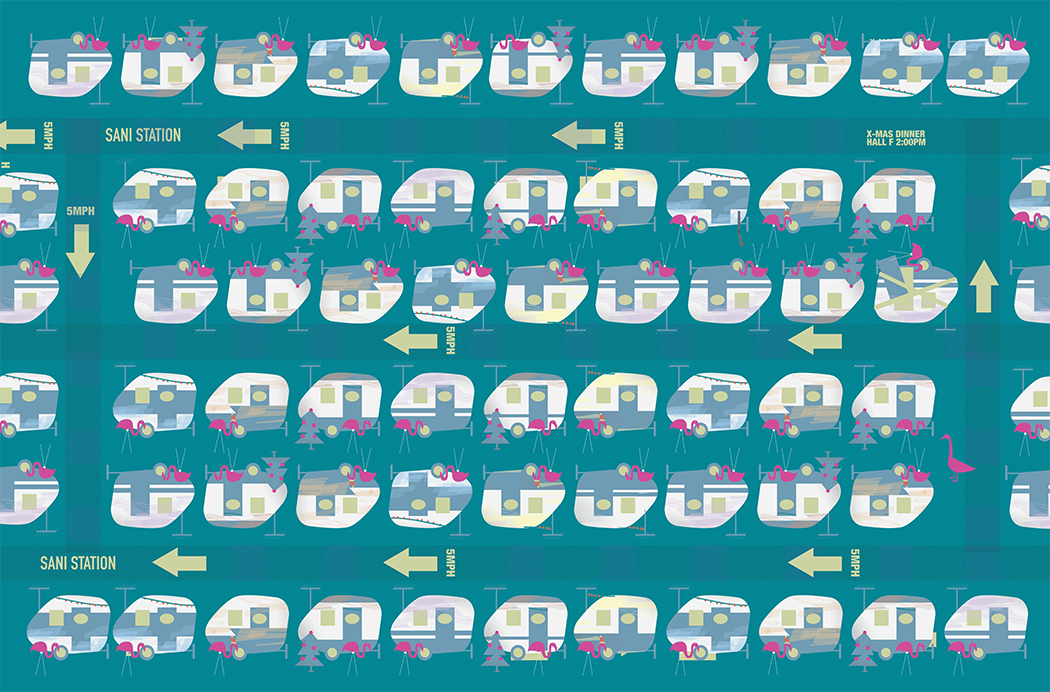 Florida
4 colour process plus Fluorescent Pink and a Conventional Strikethrough effect.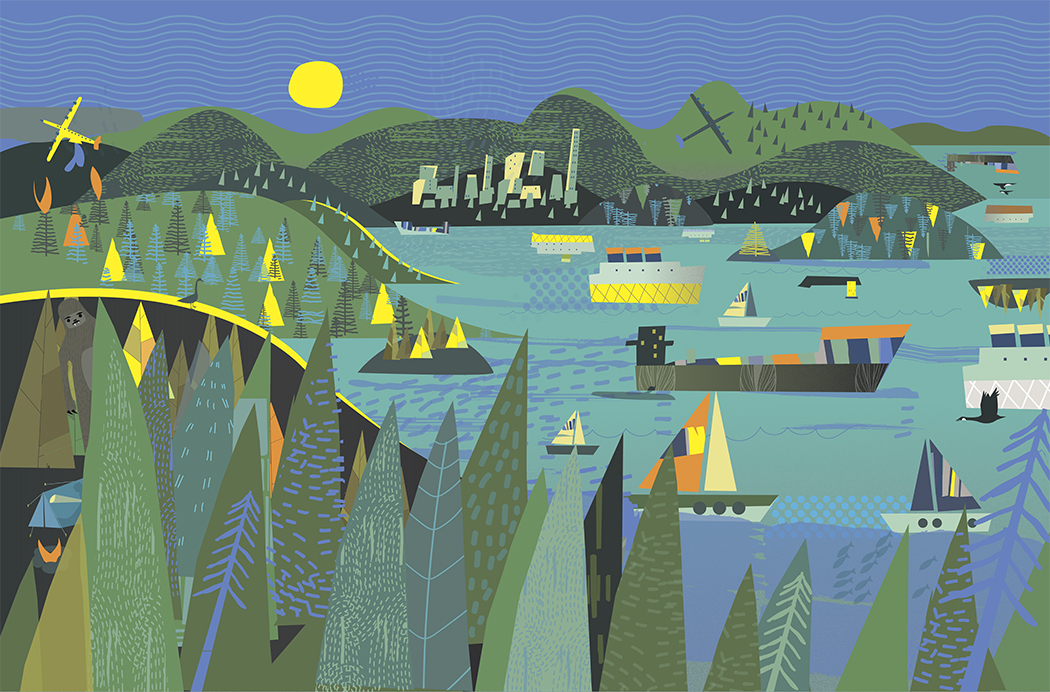 Vancouver
UV CMK plus UV Pantone Yellow and a Spot UV Gloss Varnish.