On July 26th and 27th, Hemlock staff gathered in our lunchroom and newly refurbished outdoor patio to celebrate a very significant milestone for our company, kicking off Hemlock's 50th Anniversary.
Celebrating Fifty Years.
Adorned in gold-themed decor to accompany the momentous occasion, our lunch room and patio played host to Hemlock staff from every office and location. From new employees to seasoned veterans (some of whom have worked at Hemlock for 30+ years), as well as our Seattle and San Francisco contingent who made the journey (some getting up at 3AM to make it possible!), virtually all our 180 employees were able to participate in the 50th anniversary launch celebrations
Richard Kouwenhoven, Hemlock's President, took the opportunity to thank all who made this moment possible. Fifty years of success in the print industry is a big accomplishment, and he proudly acknowledged that it was only made possible by the remarkable dedication of our staff, past and present. Special mention was made Dick Kouwenhoven, Hemlock's original founder, visionary and long time COO until his passing in 2017, as well of John Kouwenhoven, Dick's brother and co-founder of the business, who also forged the foundation of the company's success.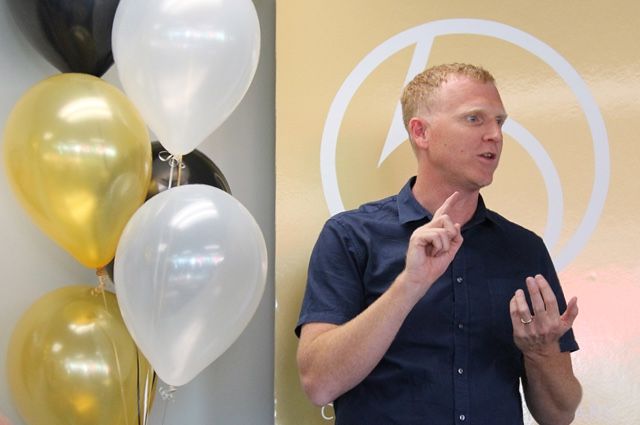 Looking Towards the Future.
And as much as an anniversary is a fond look back, Richard stressed that Hemlock is very clearly not slowing down, and that we are already planning for the next 50 years. As a clear example of that commitment, Jeff Taylor, Hemlock's Sr. VP of Manufacturing and Product Development, announced to the group Hemlock's purchase of a new, state-of-the-art 8-colour XL UV-LED press that will be installed in early 2019, which was naturally met with excitement, anticipation and an energetic round of applause.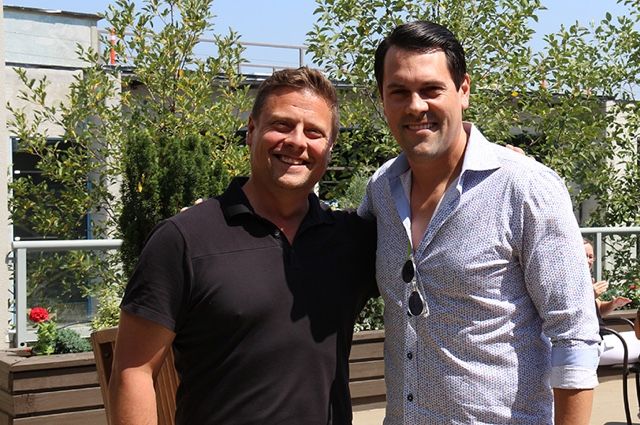 BBQ Time.
Following the speeches and announcement, the BBQ line officially opened, and everyone eagerly lined up for food and socializing. The weather was perfect for an outdoor celebration, which, if you know Hemlock's record of outdoor events, is a truly major accomplishment in itself!
With staff, client and community events planned into 2019, Hemlock's 50th celebrations are just beginning, and we look forward to celebrating with everyone over the next 12 months.